Govs also to play Lipscomb for the first time since 1961-62


A trip to one of the nation's top five teams and resumption of a series with Memphis highlight the 2010-11 Austin Peay State University men's basketball schedule.
Austin Peay will get a Big Ten taste early in the season when the Governors play the University of Purdue in Lafayette, IN, Nov. 23rd, as the second game of the Chicago Invitational Challenge. The Boilermakers, who were ranked 12th in the final 2009-10 ESPN/USA Today, are rated as high as second already in some 2010-11 preseason polls.
Purdue is coming off a banner 29-6 season in which it claimed a share of its first Big Ten title in 14 years and made its second-straight NCAA Sweet 16 appearance. The Boilermakers return five players who started at least 20 percent of the team's 2009-10 games. Rising senior All-Americans Robbie Hummel (15.7 ppg) and E'Twaun Moore (16.4 ppg) are back, as is two-time All-Big Ten selection and Big Ten All-Defensive Team member JaJuan Johnson (15.5 ppg). «Read the rest of this article»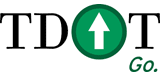 Nashville, TN — Work continues to progress on the state's second largest Recovery Act funded project on I-40 at White Bridge Road in west Nashville.  This weekend, crews will close lanes on Interstate 40 in both directions near White Bridge Road to begin work on concrete foundations for new overhead sign structures. 
Also this weekend, the I-40 eastbound ramp to White Bridge Road will be closed as crews install a storm sewer across the off-ramp. The closures are as follows: «Read the rest of this article»

Cupertino, CA,  — White models of Apple's new iPhone® 4 have continued to be more challenging to manufacture than we originally expected, and as a result they will not be available until later this year. The availability of the more popular iPhone 4 black models is not affected.
© 2010 Apple Inc. All rights reserved. Apple, the Apple logo, Mac, Mac OS, Macintosh and iPhone are trademarks of Apple. Other company and product names may be trademarks of their respective owners.

Austin Peay State University and Hopkinsville (Ky.) Community College were awarded a $1.2 million State Energy Sector Partnership (SESP) grant to establish training for emerging green occupations throughout the region.
APSU and HCC along with the West Kentucky Workforce Investment Board submitted a proposal to develop and collaborate on an associate degree program in chemical engineering technology (CET). The degree pathway will be a 1+1 articulation program, in which students will complete 33 credit-hours at HCC and then transfer to APSU to complete the remaining 30 credit-hours.
«Read the rest of this article»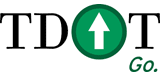 Nashville, TN — Tennessee Department of Transportation contract crews will once again close lanes on Interstate 24 East and West in southeast Davidson County this weekend as crews complete repairs to several bridges.
 I-24 at mile marker 59 (Bell Road) will be reduced to two lanes in each direction beginning Friday, July 23rd, 2010 at 8:00pm. The lanes will reopen no later than Saturday, July 24th at 4:00pm. «Read the rest of this article»


The City of Clarksville's Parks and Recreation Department's Family Campout that was scheduled for this weekend, July 24th-25th, has been cancelled due to a low number of registrants. However, the campout will be rescheduled to October 16th-17th.
The Family Campout will include an afternoon and evening of games as well as a hot dog dinner and breakfast.  Families will need to provide their own tent and sleeping materials. Children must be accompanied by an adult at all times. Don't miss out on your chance to sleep under the stars, pre-register by October 8th, 2010 at the Parks & Recreation Main office located at 102 Public Square or any of our three community centers.
For complete details about the Family Campout, please visit us online at www.cityofclarksville.com/parks&rec/ or call 931-645-7476.
Washington, D.C. — The U.S. Department of Housing and Urban Development announced today that it will launch multiple investigations into the lending practices of certain mortgage lenders to determine if they illegally denied families mortgages because the mother is pregnant or a family member is experiencing a short-term disability. The action follows a report published this week in the New York Times outlining the lending practices of some lenders which might possibly violate the Fair Housing Act.
"Denying a mortgage to people just because they're having a baby is flat wrong," said Vice President Biden, Chair of the White House Task Force on Middle Class Families. "Mothers on maternity leave have jobs, they have income, and they shouldn't have to lose their deal to close on a house because they had a baby. I applaud HUD for taking action on this practice that could potentially affect untold numbers of families." «Read the rest of this article»
Alarms Will Be Installed in Needy Homes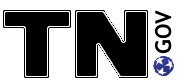 Nashville, TN – The Tennessee Department of Commerce and Insurance has received a $241,000 grant to fund a smoke alarm installation program, fire alarm training for staff and one-and-two family dwelling code training.
The Fire Prevention and Safety Grants (FP&S), administered by the Department of Homeland Security, awarded the grant. The department received $153,000 to purchase 8,000 smoke alarms to help reduce the number of home fire deaths in Tennessee. Smoke alarms for the hearing impaired will also be purchased. The Tennessee Fire Incident Systems reports that between 2003 and 2007, 34% of residential structure fires had no working smoke alarms. Home fires with working smoke alarms were 42% less likely to result in a fire death. A study by the U.S. Fire Administration ranked Tennessee with the fourth highest rate of fire deaths in 2005. «Read the rest of this article»
Written by U.S. Army Staff Sgt. Gary A. Witte 300th Mobile Public Affairs Detachment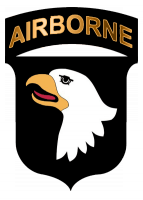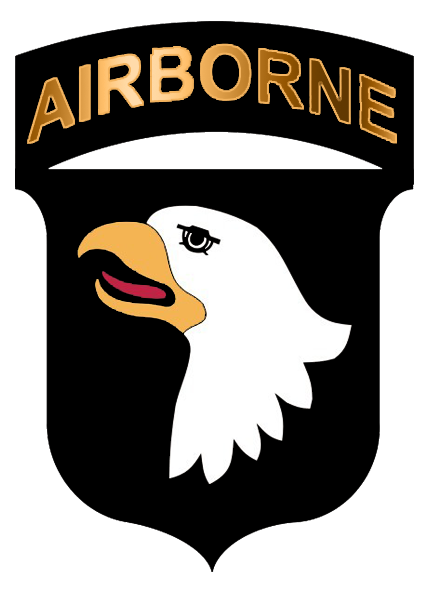 Kunar Province, Afghanistan – U.S. Army Pfc. Aaron R. Will of Tampa, FL, a gunner with 2nd Platoon, Company C, 1st Battalion, 327th Infantry Regiment, Task Force Bulldog, reloads his automatic grenade launcher during an insurgent attack against his unit's convoy near the village of Tarale in eastern Afghanistan's Kunar Province July 15th.
The complex ambush started with an improvised explosive device detonated in front of his vehicle, followed by multiple rocket-propelled grenades and small arms fire against the unit. No International Security Assistance Forces were injured during the attack.


Austin Peay State University student-athletes earned 11 Ohio Valley Conference Medals of Honor while two teams, women's golf and men's tennis, captured OVC Team Academic Awards, announced Thursday by the conference office.
The Medal of Honor is awarded annually to student-athletes who achieve the highest grade-point average in a conference-sponsored sport.  Each one of the APSU recipients held a 4.0 grade-point average in their respective sport for the year.  Heading the list is a pair of senior women's track and field ESPN The Magazine Academic All-Americans, Carrie Burggraf (first team) and Shamai Larsen (second team). Larsen, in fact, earned Medal of Honor distinction for both women's track and field and women's cross county. «Read the rest of this article»