Austin Peay State University student-athletes earned 11 Ohio Valley Conference Medals of Honor while two teams, women's golf and men's tennis, captured OVC Team Academic Awards, announced Thursday by the conference office.
The Medal of Honor is awarded annually to student-athletes who achieve the highest grade-point average in a conference-sponsored sport.  Each one of the APSU recipients held a 4.0 grade-point average in their respective sport for the year.  Heading the list is a pair of senior women's track and field ESPN The Magazine Academic All-Americans, Carrie Burggraf (first team) and Shamai Larsen (second team). Larsen, in fact, earned Medal of Honor distinction for both women's track and field and women's cross county.
In addition, soccer Lauren Moon, who was co-recipient of the APSU Female Scholar-Athlete Award with Burggraf and Larsen, earned her fourth straight Medal of Honor as did men's tennis player Leonardo Locatelli, recently named an ESPN the Magazine Academic All-District selection.
In addition, junior Catie Tucker, who recently was named to the 2010 National Golf Coaches Association (NGCA) All-American Scholar Team for NCAA Division I, also earned OVC Medal of Honor distinction.
Also earning the Medal of Honor were: women's basketball players Kaitlyn Hill and Lauren Jones; women's cross country runner Tracee Gruskiewicz, women's golfer Holly Batey and men's cross country runner Konnor Kessler.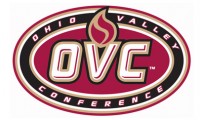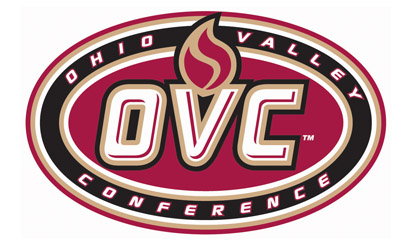 The Team Academic Achievement Awards is based upon the greatest percentage of student-athletes named to the OVC Commissioner's Honor Roll for the respective sport. Seven Governors tennis players earned OVC Commissioners Honor Roll while six Lady Govs golfers did the same. The APSU men's tennis team owned a 3.676 GPA for the year while women's golf team owned a 3.423 GPA in 2009-10.
In fact, 94 APSU student-athletes earned OVC Commissioner's Honor Roll for 2009-10. To earn such distinction, recipients must have achieved at least a 3.25 grade point average and have been eligible and on the team throughout the competitive season in their chosen NCAA-sponsored sport or sports.
They were:
Baseball (10)
Lucas Anderson
Adam Browett
Blake Frazier
Reed Harper
Ryne Harper
Stephen Huff
Matt Kole
Josh Purcell
Jeff Smith
David Vicini
Men's Basketball (1)
Women's Basketball (8)
Brooke Faulkner
Kaitlyn Hill
Lauren Jones
Jasmine Rayner
Salem Richardson
Nikki Talley
Dalila Thomas
Darcie Warner
Men's Cross Country (3)
Evan Collins
Konnor Kessler
Boniface Yator
Women's Cross Country (5)
Kate Gauf
Tracee Gruskiewicz
Shamai Larsen*
Alyssa Molnar*
Hannah Scruton
Football (12)
Daniel Becker
Stanley Brooks
Zac Burkhart
Justin Cunningham
Noy Garrett
Kit Hartsfield
Preston Keck
Nick Newsome
Daniel Swenson
Tyler Trent
Bradley Williams
Isaac Ziolkowski
Men's Golf (3)
Eric Anfinson
Brian Balthrop
Drew Miller
Women's Golf (6)
Holly Batey
Tabitha Beard
Chelsea Harris
Catherine Smith
Catie Tucker
Ashley Wathen
Women's Soccer (12)
Mary Beth Burchett
Kellie Cannon
Monica Dunham
Lydia Gennett
Hannah Jones
Sara Kluttz
Mackenzie Ladd
Lauren Moon
Carley Newman
Samantha Northrup
Sara Oeding
Laurena Robinson
Softball (9)
Morgan Brewer
Samantha Butts
Randal Davenport
Shine Huwe
Tia Johnson
Abby Mabry
Shelby Norton
Jessica Ryan
Brittany Williams
Men's Tennis (7)
Sean Bailey
Renan Bezera
Peter Conaty
Leonardo Locatelli
Henrique Norbiato
John Storie
Amar Subasic
Women's Tennis (2)
Yuki Nakamura
Mariana Pagan
Women's Track & Field (9)
Janelle Avery
Carrie Burggraf
Whitney Darden
Courtney Jordan
Shamai Larsen*
Amanda McCoy
Alyssa Molnar*
Jessica Runyon-Davis
Women's Volleyball (7)
Sarah Alisaleh
Stephanie Champine
Kirstin Distler
Paige Economos
Jessica Mollmann
Alex Sain
Taylor Skinner