Written by U.S. Army Pfc. Roy Mercon Task Force Wolverine Public Affairs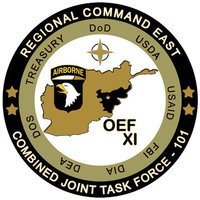 Parwan Province, Afghanistan – Soldiers with Company A, 86th Brigade Special Troops Battalion, 86th Infantry Brigade Combat Team (Mountain), Task Force Wolverine conducted two key leader engagements and a presence patrol in the villages of Bajawri and Qaleh-Ye Mirza Jalal August 16th.
During the engagements, U.S. Army 1st Lt. William Spears, a platoon leader from Chicago, and U.S. Army Staff Sgt. Jonathan Boos, an infantryman from Wilmington, VT, led the discussion with the villages' Malik, or village elder. Their purpose was to talk with the village leaders to find out if their needs had changed since the last visit.
Boos and his troops have visited the village of Bajawri several times. In this follow-up engagement, the needs of the village remained the same.
)"]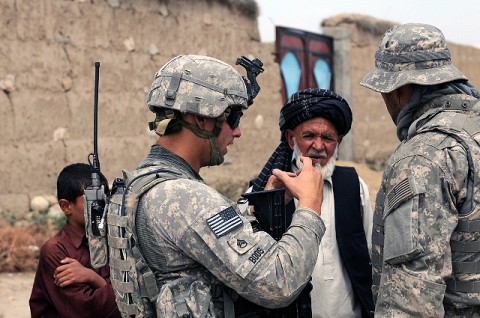 "They said they needed three more water wells," said Spears. In a village with a population of 1,700, one well does not adequately meet the needs of the villagers, with lines for water hours long at times.
"These engagements are essential to COIN [counter-insurgency operations] due to the relations they build between Coalition Forces and the Afghan populace," said Spears. "We are trying to provide necessities to these people, be it clean water, proper irrigation for crops, or a place for worship and schooling. These engagements are a crucial step toward that end."
The Malik of Bajawri also spoke of the need for a new Mosque. The old one was built by their grandfathers more than 60 years ago, and it was destroyed last year, he said. Now, there is no place for the children of the village to go to school.
The villagers of Qaleh-Ye Mirza Jalal also expressed the need for three wells. The Malik said that the three wells currently in use were not enough.
With the needs of the two villages verified, the process to request the wells will start.