Austin Peay State University's senior all-purpose back Terrence Holt has been named to the third-team preseason All-America team by College Sporting News.
It is the fourth preseason All-America team Holt has been named to this summer. The senior from Nashville recently was named first-team Preseason FCS Senior Scout Bowl All American. He also was selected second-team Football Championship Subdivision (FCS) Preseason All-American kick return specialist by The Sports Network.
«Read the rest of this article»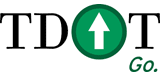 Nashville, TN – Tennessee Department of Transportation crews will reduce Wilma Rudolph Boulevard (U.S. 79/State Route 13) to one lane several nights this week for major construction work. The lane closures are necessary for the installation of bridge beams for the new bridge crossing over the Red River. The closure periods are as follows:
August 24th, 2010 through August 27th, 2010, 8:00pm – 6:00am (Each Night)
During the closures, crews will use large cranes to lift 12 steel bridge beams, each weighing an average of 65,000 pounds, across the roadway and onto the new bridge piers. Police officers and flaggers will be on site to direct north and southbound traffic through the work zone. Motorists are advised to plan ahead and avoid the area if at all possible. «Read the rest of this article»


Dr. Tosha Diggs has been named principal at West Creek High School. She has served as assistant principal at Clarksville High since joining the school system in July 2009.
She previously worked as guidance counselor at Pearl-Cohn Business Magnet Comprehensive High School in Nashville.
«Read the rest of this article»
Three Men Rescue a Driver from a Burning Vehicle

On August 23rd, between 4:53pm and 4:59pm, there were six vehicles involved in collisions. The chain of vehicle crashes began at Fort Campbell Blvd/Tiny Town Road and ended in the area of Britton Springs and Hadley Drive.
All of the crashes involved the driver of a 2009 Pontiac G8– Amy Fetter. She collided with vehicle after vehicle, never stopping until she crashed, was rendered unconscious, and her vehicle caught on fire.
«Read the rest of this article»
Written by Task Force Wolverine Public Affairs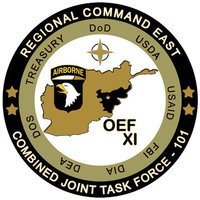 Parwan Province, Afghanistan – Two insurgents were captured by Coalition Forces in the Bagram District August 21st.
The insurgents were captured after a Coalition Forces patrol was attacked by a rocket-propelled grenade and small-arms fire. Afghan National Police from the Bagram district arrived and assisted with searching the area for additional insurgents and weapons.
Coalition Forces and the ANP recovered one rocket propelled grenade, one AK-47 assault rifle with three magazines of ammunition and one fragmentation grenade at the scene of the attack. «Read the rest of this article»
Thursday, August 26th, 2010

Crossland Avenue will be closed to all lanes of traffic from Greenwood Avenue to Pageant Lane beginning Thursday, August 26th, at 6:00pm to approximately 6:00am on Friday morning. 
Gas and Water construction workers plan to replace water valves near the intersection of Crossland and Richardson Streets. Water service will also be disrupted for this section of Crossland Avenue including Gracey Avenue, Central Avenue, Richardson Street and Talley Drive from 8:00pm to 6:00am.
Residents in the surrounding areas may experience low water pressure during the water valve replacement work. Motorists will be detoured to Greenwood Avenue and Pageant Lane.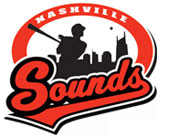 Des Moines, IA – The Nashville Sounds topped the Iowa Cubs, 8-6, on Monday evening at Principal Park in Des Moines in the third game of a four-game set.
With the win, Nashville (67-62) moved to six games behind division-leading Iowa.  Luis Cruz was a single away from the cycle, as the Sounds shortstop went 3-for-3 with three RBIs in the victory.
The Sounds took an early 3-0 lead in the opening frame and didn't look back. Brendan Katin doubled home Adam Stern for Nashville's first run, followed by a Joe Koshansky RBI single. Cruz then doubled home Koshansky for the third run of the game.
Nashville plated five runs on three second inning home runs to take an 8-0 lead over Iowa. Sounds starting pitcher Sam Narron helped his own cause to lead off the second inning, as the pitcher knocked a 3-1 pitch over the wall in right center for his first homer of the year and Nashville's second home run by a pitcher this season. The long ball was Narron's second homer of his career. «Read the rest of this article»
Sometimes you can't stop to make changes but changes still have to be made.
I've been watching this little Chinese restaurant near a crazy busy intersection in Clarksville.  It's not one of the giants, but a small mom-and-pop with great lunch specials.  Over the years, they have grown and now realized change is necessary but ceasing business to make change is not an option.
They have undertaken a creative approach.  The small building has a banner that announces they are still open.  Otherwise, there is no way you could imagine they would be open.  The building is surrounding by new walls going up, new roof being raised and construction moving right along.
I noticed one evening that the business appeared packed with patrons despite the chaos of construction all around them. «Read the rest of this article»


Senior Michelle Johnson scored in the 72nd minute to send Austin Peay State University women's soccer team to a 1-0 win against Lipscomb, Monday night. The win makes the Lady Govs 2-0 for the first time in program history.
Despite holding possession for most of the match, the Lady Govs could not break through a resilient Lipscomb defense. Austin Peay put up 12 shots, with four on goal, in the first half and already had five more shots when Johnson struck in the game's final 20 minutes.
«Read the rest of this article»
Written by U.S. Army Staff Sgt. Gary A. Witte, 300th Mobile Public Affairs Detachment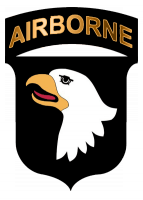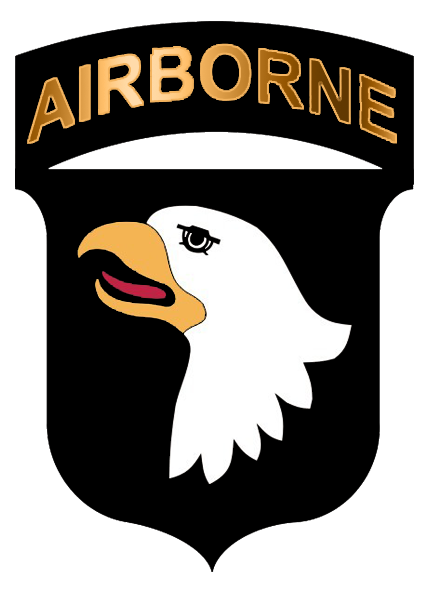 Kunar Province, Afghanistan – U.S. Army 1st Lt. Alexander H. Johnson of Evanston, IL, an incoming platoon leader with Company A, 2nd Battalion, 327th Infantry Regiment, Task Force No Slack, takes notes during a visit with Afghan farmers and community leaders near Combat Outpost Monti in eastern Afghanistan's Kunar Province Aug. 17th.
International Security Assistance Forces checked surrounding farmlands where crops will be cut down and used as food for animals affected by recent floods while compensating the farmers taking part.
«Read the rest of this article»