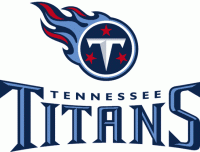 The Tennessee Titans final training camp open to the public is tomorrow, Thursday, at 3:30pm. The camp is being held at the Baptist Sports Park. This will be your last chance to see the Titans training this year. All remaining practices will be closed to the public.
LeGarrette Blount, Samkon Gado, Justin Gage, Troy Kropog, Marc Mariani, Ricky Schmitt, and Craig Stevens will be available after practice for a free autograph session.
The players usually sign autographs along the sideline of the field nearest to the fan entrance.
Additional players may choose to sign autographs at their discretion.
The players' time is limited, however, and fans are not guaranteed to receive autographs.
The autograph schedule is subject to change without notice.
Training Camp Essential Fan Information
Training camp is the best time for fans to get an up-close look at the current Tennessee Titans. It is the only time of the year when practice is open to the public.  For more information on Titans training camp, fans can call the team's training camp hotline at 615-565-4190 or log on to the team's official website, www.TitansOnline.com.
Fan Admission and Parking
Admission to practice and parking for fans is free at Baptist Sports Park. Fans attending training camp can park directly across the street from Baptist Sports Park in the CVS/Caremark corporate offices at 445 Great Circle Road.
Directions to Training Camp Parking
From Interstate 65 in downtown Nashville, take Exit 85 (Rosa Parks Boulevard) North.
Proceed on Rosa Parks Boulevard and turn right on Athens Way.
Turn left on Great Circle Road.
Security officials will direct fans to the parking lot on the right and assist crossing the street into Baptist Sports Park.
At the practice facility, fans are permitted to walk along and watch from the outside perimeter of the three outdoor practice fields. Gates to the practice field generally open 15 minutes prior to the scheduled practice. Fans should be prepared to stand during practice, as bleacher seating is very limited. Workouts inside the practice "bubble" are closed to the public.
Sections
Events
Topics
Autographs, Baptist Sports Park, Craig Stevens., Justin Gage, LeGarrette Blount, Marc Mariani, Ricky Schmitt, Samkon Gado, Tennessee Titans, Training Camp, Troy Kropog