Written by U.S. Army Staff Sgt. Gary A. Witte, 300th Mobile Public Affairs Detachment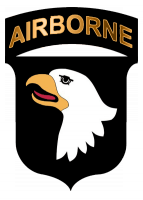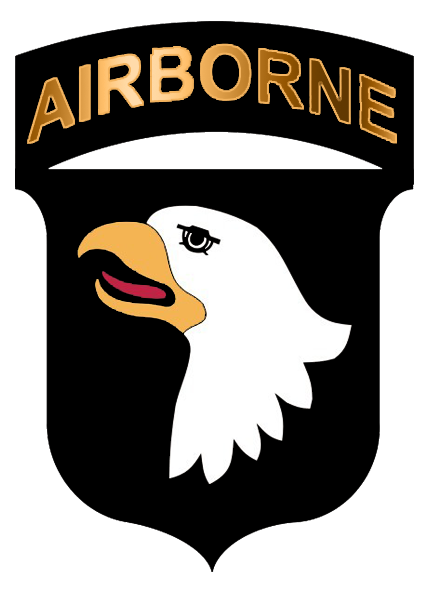 Kunar Province, Afghanistan – Combat Outpost Badel lacks many things, but enemy fire isn't one of them.
The primitive hilltop base in eastern Afghanistan's Kunar province overlooks broad valley floors, yet exists in the shadows of larger mountains and the hostility of insurgents who would tear it down.
U.S. Army 1st Lt. Rob L. Schenker of Long Island, NY, said the enemy attacks the outpost an average of seven times a week. Quiet days or evenings often erupt with automatic weapons fire and the explosive crash of mortar rounds.
"We find ways to fight the boredom," he said. "The enemy helps us with that."
Schenker, who commands 1st Platoon, Company B, 2nd Battalion, 327th Infantry Battalion, Task Force No Slack, said the fights are common enough that nearby residents sometimes don't even bother to take cover.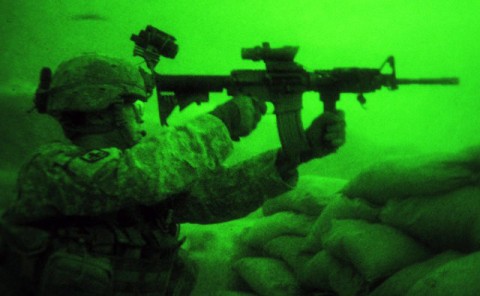 An Afghan National Army platoon made up of soldiers from the 6th Kandak share the responsibility of guarding the base, which sits near the opening of the Narang Valley. This territory, in turn, connects the area with the infamous Korengal Valley and its crop of insurgent fighters.
International Security Assistance Forces and the ANA placed the base here to help stem the flow of this enemy activity southward into the more populated Kunar Valley.
"It's pretty much the tip of the spear," Schenker said.
Living a combat lifestyle
Forget the Internet. Forget running water. The Soldiers at COP Badel are happy to finally have electricity here.
There are no phone lines at the outpost, no televisions and no dining facilities. The closest thing to a recreation area contains a few pieces of weight equipment and a lifting bench protected by sandbags. Flies are a constant annoyance.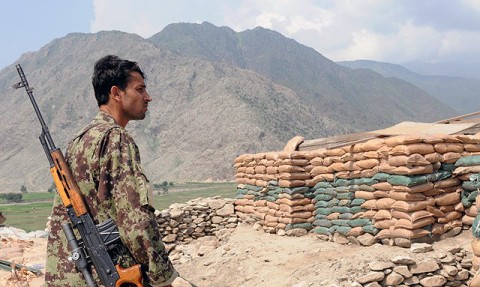 Most of the troops here live in crowded bunkers constructed from sandbags or dirt-filled Hesco barriers. At the end of July, U.S. Army engineers ran electricity to the bunkers and added lights and air conditioning inside – creating a huge morale boost for the Soldiers.
U.S. Army Spc. Andrew L. Barnett of Lake Mary, FL, described daily life prior to the arrival of air conditioners as "hardcore camping meets a two-way shooting range."
Meals here are either pre-packaged rations or food cooked by the Soldiers themselves over handmade fires. Occasionally, the meals are rounded out by fresh fruit brought from nearby COP Fortress.
Despite the lack of comforts, many of the Soldiers said they would rather be stationed at COP Badel than a more populated base elsewhere. Here, they can concentrate on their jobs without the distractions that can come with a large military post.
"Time goes by a lot quicker," U.S. Army Pfc. Stephen B. Millington of Lake George, NY, said. "We're always busy."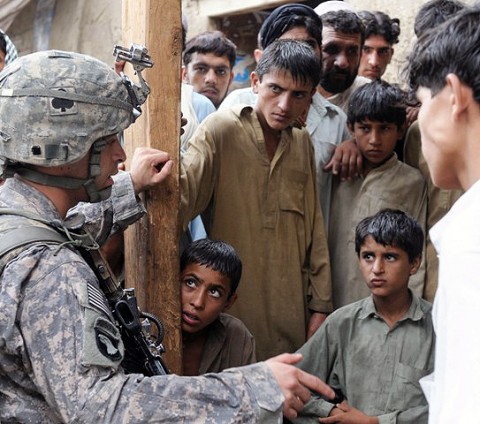 Millington, a 22-year-old ammo bearer, said 1st platoon has a wide variety of experience, with its members coming from places such as Mississippi, California and Mexico. He said they spend much of their time joking about each other's background.
"It's a place where you better like your battle buddy … you live literally almost on top of each other," he said. "As much as we tend to disagree, when it's time to work, we work well together."
Barnett, a former military firefighter who now works as a gunner, described their unit as "easygoing, but aggressive" which has learned to deal with the combination of long stretches of boredom and intense firefights.
"All in all, we've got a pretty good group," he said. "Everyone knows their jobs … you definitely get to know the guys to your left and right."
Their platoon is not the only one that serves at COP Badel. In order for the Soldiers to experience an occasional shower and online contact with their friends and families, the other platoons from Company B temporarily switch out and run the base for a few days.
"It's really not that bad," Barnett said. "It could always be worse."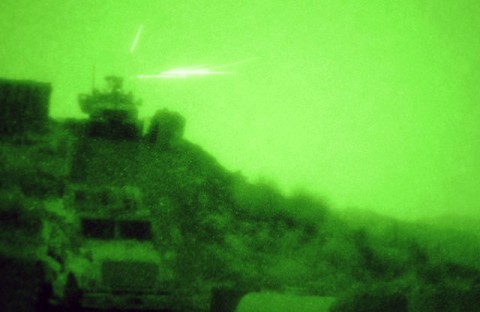 Vigilance pays dividends
The Soldiers at COP Badel stand a constant guard against the enemy. In addition to concrete watchtowers, they use heavily armored vehicles and remote cameras to monitor activity around the base.
The post also serves as a staging area for large-scale operations against insurgents in the Narang Valley. And when the unit isn't dealing with firefights, it often goes into the community and works with the local government to strengthen its ties with residents.
"They have a very challenging problem set," U.S. Army Capt. Ryan A. McLaughlin of Tuscaloosa, AL, the commander of Company B, said of his Soldiers.
Upgrades to the base defenses are a constant effort. Since the enemy can shoot at Solders from any number of hidden positions on the nearby mountainside, the unit has added numerous sandbag barriers in a variety of locations on the post.
"We try to make it so we have places to go, no matter where they're firing from," U.S. Army Cpl. Luke W. Starkey of Neals Corner, OH, said.
The U.S. Soldiers are required to wear all their protective gear anytime they make the steep hike up or down the hill. Of course, since those Soldiers have less cover on the rock-strewn hillside, they have fewer choices when the shooting starts, Starkey said.
"You can run up or run down," he said with a smile.
Starkey, who serves as a team leader, said the fact their platoon is responsible for its own security allows the Soldiers to more easily share their input on any needed changes.
"We all rely on each other to survive here," he said. "It's a team effort to keep this place running."