Congratulations to Bethany Rich of Clarksville for placing in the Hershey Track and Field North American Finals that was held in Hershey, Pennsylvania August 5th-8th. 
Bethany tied for 10th place in the Girls 13-14 year old age division for the Standing Long Jump competition. Bethany first competed in Clarksville's local Hershey Track and Field competition back in May.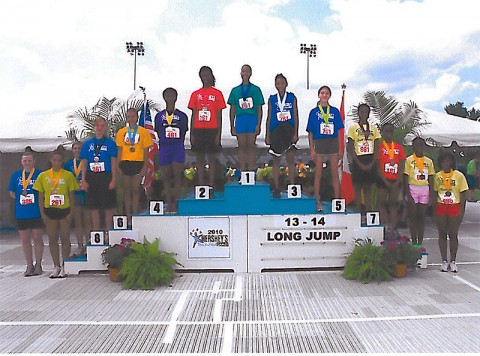 The competition allows for athletes to showcase their skills in track and field, long jump and softball throw. Bethany placed first and advanced to the district competition.  After winning yet again, she finally advanced to the statewide competition. Due to her age, next year will be her last year she is eligible to compete- and competing is what she plans on doing!  Good luck next year, Bethany!
For more details on the Hershey's Track and Field competition, please contact the Clarksville Parks and Recreation at 931-645-7476 or visit www.cityofclarksville.com.