How a friends gift enabled this author to truly discover Land Between the Lakes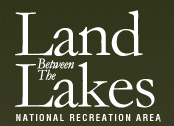 This spring, we were fortunate enough to get a free canoe.  We christened the boat the D.D. Rios, in honor of Debbie and David Boen (who gave us the canoe) and a previous owner, we know only as "Rios."  After putting silicon on the 22 different leaky rivets, a few coats of paint, and some Grateful Dead stickers, we have enjoyed numerous weekends at Land Between the Lakes, canoeing, hiking, and camping.  The generosity of others, our wonderful experiences at LBL, and my wife's picture taking, have inspired a new column for me, simply entitled "The LBL Series."
Land Between the Lakes became a national recreational area in the 1960's under John F. Kennedy and the Tennessee Valley Authority.  It has a rich history. Starting in the 1960's, the TVA asked the land owners to leave the area for a variety of reasons.  My grandmother and her family lived in Fort Henry (southwest portion of LBL) and were one of the families asked to leave.  My family's gift to all Americans was a great sacrifice and I humbly thank them for it.  A very good book on the subject, is "A History of the TVA" available at the Clarksville/Montgomery County Library (917.68 TEN.)
This article is intended as a general guide of things I have found extremely helpful to enjoying the 170,000 acres and 350 miles of shoreline that LBL has to offer.  Here are some items I have found to be a necessity for enjoying the park at its fullest:
A Map
I have a thing for maps.  I must have at least 10 of just LBL.  By far the best, is the full color, fold out map available for a $3 at the LBL welcome stations, planetarium, and nature station.  There are a lot of maps available at the LBL website, including maps of campgrounds and hiking trails.
Fieldguides/Guidebooks
By far the best guidebook I've found is by Johnny Molloy, "Land Between the Lakes Outdoor Recreation Handbook: A Complete Guide for Hikers, Campers, Anglers, Equestrians, and Other Outdoor Enthusiasts."  At over 200 pages, this book covers everything in great detail.  This is not available at our library, but I found a reasonably priced copy on Amazon.
The Peterson Field Guide to Birds is an excellent and easy to use manual to identify birds.  Our local library has a copy, but it is in the reference section and therefore, the public can't check it out.  Again, Amazon has reasonably priced copies.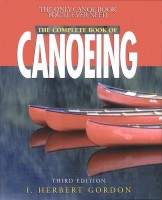 The Complete Book of Canoeing by I. Herbert Gordon is a great book. Available at the library (797.122 GOR.)  It includes everything from how to do the J stroke to camping advice.  My favorite bit of advice from the canoeing books I've read is "It is always the other person's fault."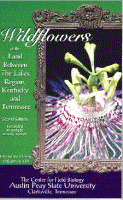 And finally, "Wildflowers of Land Between the Lakes" published by the APSU Center for Field Biology. This is also available, in a nice spiral bound edition, at the library (582.13 CHE.)
A Back County Camping Permit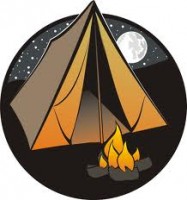 For a mere $20 per adult, you can camp almost anywhere.  And with 170,000 acres, that is a very big anywhere.  The permit is good for a year.  There are some limitations, so check out the website for details.  But this is by far the best deal going.
Google Earth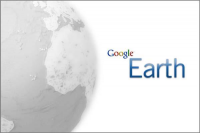 Want to see if there is a nice secluded clearing to canoe to camp?  Google Earth can show you.  Between the satellite pictures and pictures posted by users, you can get survey potential campsites from a bird's eye view or from on the ground.  I have just started posting pictures of our trips, but it can take four weeks for Google to review and post them.  When discussing a specific place, upcoming articles will contain coordinates for your use.
Armed with these resources, a weekend, and a bit of planning you can enjoy all that LBL has to offer.  Future articles in this series will be about specific canoe trips, camping areas, hiking trails, or other experiences my wife and I have had at LBL. Please feel free to email me any questions or if you have a story to share.
Websites
About Blayne Clements
I am a 30 something graduate from Austin Peay State University, where I graduated in 1997 with two majors (Accounting and Finance). I am a very happily married man, with one beautiful daughter. I enjoy a professional life of public service and a personal life of travel, reading, music, and always trying to learn from others.
Sections
Area, Arts and Leisure, Commentary

Topics
APSU Center of Excellence for Field biology, Camping, Canoeing, Clarksville Montgomery County Library, hiking, Land Between the Lakes, LBL, Tennessee Valley Authority