Written by Spc. Tracy Weeden
101st Combat Aviation Brigade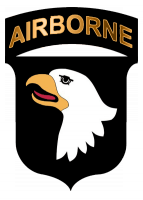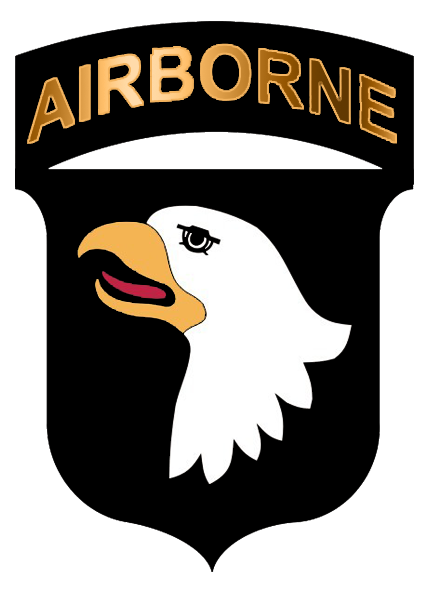 Kandahar Airfield, Afghanistan – These soldiers stand by every night from dusk until dawn with 2,500 gallon fuel trucks ready to go to the flight line for hot and cold refuels.
Hot refuel means the aircraft is running, while cold refuel means the aircraft has been shut down.
"After flying a long mission, it is nice to be able to just taxi in and shutdown because we know the refuelers are on their way," said Chief Warrant Officer 3 Joe Maynard, A Co., Task Force Shadow UH-60 Blackhawk helicopter pilot.
Another unique and important mission the fuelers perform is filling thousands of fuel drums that are parachuted into remote bases all over Afghanistan.
Night fuelers face many different challenges.
Sleeping all day and then staying awake and eating at night takes some getting used to, said Sgt. Brandon Kaschel, E Co., TF Shadow night shift noncommissioned officer in charge.
Responsibility is given to the junior enlisted soldiers, giving them a sense of purpose and accomplishment.
"It's kind of cool," said Kaschel. "There is more responsibility on the night shift because less leadership is present, and we have to know what we are doing."
These soldiers who work the night shift, fueling aircraft on demand, enjoy the challenge of their job.
"I like working with soldiers of the same rank as me," said Spc. Daniel L. Walker, E Co., TF Shadow motor transportation operator.
Not only do they enjoy the challenges and expectations the night shift provides them, but they also have the opportunity to enjoy some cooler temperatures.
The best part about working the night shift is that it is not as hot as the day, said Walker.
"Besides the obvious need for fuel in aircraft, they ensure Task Force Shadow's ground equipment is fueled up, also," said Capt. Nick Craig, E Co., TF Shadow platoon leader. "Everything from Aviation Ground Power Units, Gator Utility Vehicles, pressure washers, and generators are taken care of by my fuelers."
Of course, as with any job, it has its ups and downs.
"We're like a 7-Eleven," said Kaschel. "Some nights we won't get any calls and just refuel generators, then sit here all night."
But every night is different, and there is no way of telling what will come up next. "Sometimes we'll do 15 aircraft and have every truck rolling around the runways," said Kaschel.
On their down time, the crew must frequently check their equipment for any faults or deficiencies so when they get a call, they can immediately head to the flight line.
Their duties include conducting thorough preventive maintenance checks and services on all of the fuel tankers. They also test the fuel for water content.
"We come in and gauge the trucks, do a PMCS, top off the fuel if we need to and then AquaGlow the trucks," said Walker. "AquaGlow tests it to make sure there is less than one part per million of water to fuel."
Once these tasks are completed, the soldiers relax in their office with movies, textbooks and food while they wait for the next call to come in.
At the same time, they must keep themselves alert and maintain situational awareness so they do not fall asleep on duty or miss a call.
The soldiers perform calisthenics and other light exercise to keep themselves alert such as hanging from ceiling beams and door frames doing pull ups or squeezing hand-strengthening devices while in the operations room waiting for the next call.
Although soldiers may prefer a more fast-paced environment, to make time go by faster, they have a very important job here refueling aircraft for missions.
"FARPs (Forward Arming and Refueling Point) are more fun," said Kaschel. "It's a lot faster pace and you feel like more of a soldier when you're out there."
The FARP mission is also something E Co. handles in addition to night and day fueling. FARPs are located outside the 'wire' with less security making it more dangerous to flight crews and fuelers due to the possibility of attack.
The Soldiers here continue their hourly checks and services while getting calls to fuel aircraft just before the sun starts creeping over the horizon.
Bags have formed under their eyes from remaining alert during the 12-hour shift, and they are relieved when the daytime crew arrives to sign for the equipment and assume the mission for the day.
Although the night shift may be out of sight and out of mind to many of the soldiers here, their efforts greatly contribute to the task force's and Regional Command (South)'s mission here in support of Operation Enduring Freedom.
"We cannot sustain combat operations without fuel," said Craig.