Written by U.S. Army Staff Sgt. Brent C. Powell
3rd Brigade, 101st Airborne Division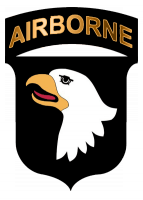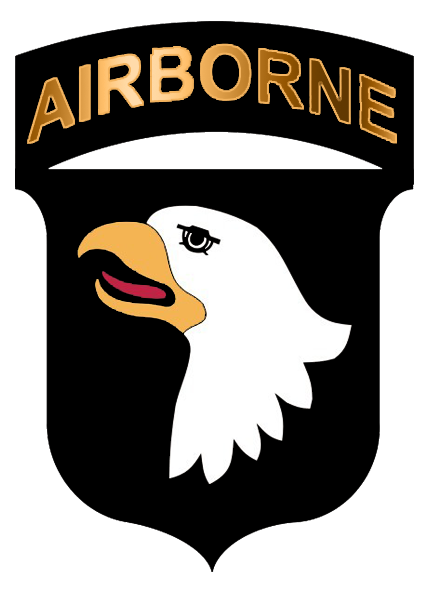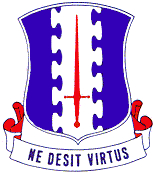 Khowst Province, Afghanistan – In the early morning hours of October 8th, U.S. and Afghan National Army Soldiers conducted a successful air-assault operation in the mountains of Khowst Province resulting in the location and destruction of two insurgent weapons caches.
The operation, named War Old Coffee, came after weeks of intelligence gathering, planning and mission rehearsals by U.S. Soldiers of Apache Troop, 1st Squadron, 33rd Cavalry Regiment, with assistance from their ANA partners.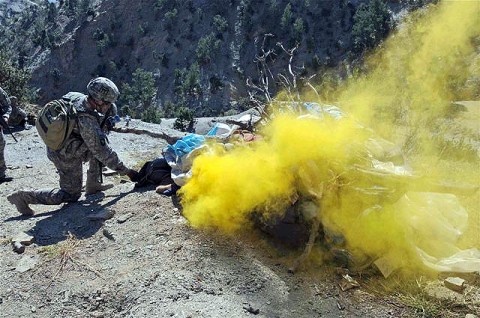 "We had previously gathered intelligence from many sources on a cache site located along logistic supply routes that we knew the insurgents were using," said U.S. Army 1st Lt. Paul Corcoran, 1st Platoon leader for Apache Troop and native of North Attleboro, MA. "We developed a mission plan with our ANA partners, and then we used an air-assault to execute the plan and move on the objective."
The troops were transported to the site by CH-47 Chinook helicopters, using a technique known as a pinnacle landing to off load them high in the mountains. The special type of insertion allows troops to immediately claim high ground and gives them a tactical advantage over insurgent forces.
Once off of the helicopters, the joint forces climbed even higher, fighting their way over sharp rocks, up steep inclines and around potentially deadly cliff faces.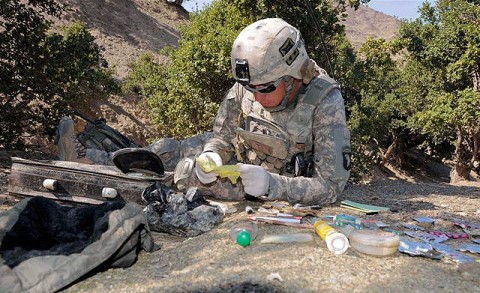 "One of the biggest challenges of this mission was definitely terrain," said Corcoran. "Terrain is always an issue during any type of mission here in Afghanistan. It was tough, but we overcame it."
After making their way through the unforgiving terrain, the Soldiers arrived at their first objective, a bunker complex of wood and dirt, located along a winding mountain trail.
The Soldiers established security on the site and then moved in. After quickly clearing the objective and ensuring no enemy forces were present, they searched the bunkers and found what they were looking for – a recoilless rifle, rifle-propelled grenades, a machine gun, ammunition, clothing, sleeping bags and various cooking items.
A thorough inventory was conducted, and then an explosive ordnance team was called in to destroy the items. The clothing and sleeping materials were brought outside and burned to prevent future use by insurgent forces.
Although everyone seemed excited and relieved to have destroyed the objective, the day was far from over.
"After successfully clearing the first weapons cache, we received intelligence of another cache in the area," said Corcoran. "Being flexible, we were able to adjust our mission and move on that objective as well."
The determined forces picked up their gear and began the trek to their next target. They hiked down the side of a mountain, traversed a deep wadi, and marched nearly a mile across open ground before reaching a heavily wooded and secluded area. 
In a completely inconspicuous looking dirt area, an Afghan citizen, whom the troops brought with them, pinpointed the spot he said contained insurgent weapons.
U.S. Army Lt. Col. Stephen Lutsky, a native of Clinton, NJ, and commanding officer of 1st Sq., 33rd Cav. Regt., began the search by digging for the suspected cache with the only tool he had, a sharp rock.
Others quickly joined in, digging with their hands and anything they could find.  After a few minutes, their exhausting efforts paid off in a big way.
Hidden under about two-feet of dirt, the team located more than 40 recoilless rifle rounds, three rifle-propelled grenades, nearly 20 pounds of powdered explosives, two pressure plates, medical supplies, identification cards, clothing and various paperwork.
After inventorying all the items, EOD again stepped in to destroy them with high-explosives.
"We've been working this area quite a bit, but the enemy forces have been making these weapons caches difficult to find," said Lutsky. "Having a (Afghan citizen) who knew where these caches were come on the operation with us helped us be successful today. By destroying these caches we were able to take a huge chunk of weapons capability from the enemy." The success of the operation was something everyone was proud of.
"It's a great relief getting these weapons off the battlefield," said Corcoran.  "When you know there are weapon systems out there that endanger the lives of your Soldiers and others, and you are able to remove that threat from the hands of insurgents, that's a great feeling at the end of the day."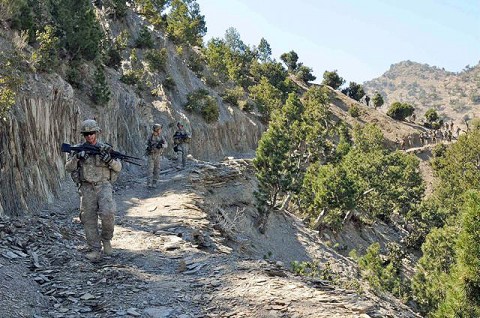 After destroying the second cache, the joint forces called in air support to transport them back to Camp Clark, finally allowing them to relax and reflect on the success of the mission.
"One of the things that made this operation successful was that we were able to plan and do rehearsals with our ANA partners and have them execute many tasks during the operation," he said. "They performed very well, and were able to take our guidance and the pre-mission rehearsal information and execute without any major issues."
By working together, the U.S. and Afghan National Security Forces sent a powerful message to insurgents.
"The message we sent today is that coalition forces are able to work closely with the ANSF, allowing us to effectively move on these areas," said Corcoran. "There really is no safe place for insurgents to hide their weapons or information from us. We have the upper hand right now and we plan to keep it."