Clarksville, TN – On October 24th, 2010 around 1:22am, a two vehicle crash sent two to Vanderbilt while two others sustained minor injuries.  Bobby Mai, 27 was driving a 95 Ford Taurus westbound on the 41A Bypass and had Andrena Engel, 35 (front seat) and a 15 year old female (back seat) as passengers in the vehicle. 
Shannon Smith, 54 was driving a 2001 Ford Ranger eastbound on the 41A Bypass.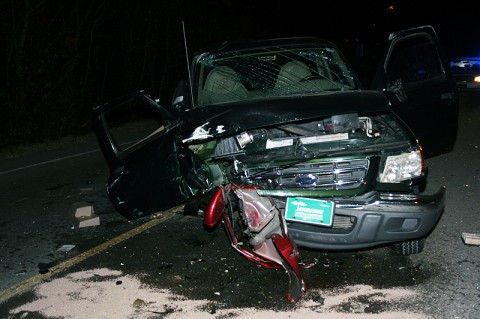 Mai left the westbound lane of travel, crossed the center turn lane, and crashed head-on into Smith's eastbound vehicle at the 1700 Block of the 41A Bypass.  The reason for Mai leaving his lane of travel has not yet been determined.  
Engel was taken to Vanderbilt by Air Evac. The 15 year old was initially taken to Gateway by ambulance and later taken to Vanderbilt by Air Evac. Both are in stable condition.  Mai and Smith had minor injuries and were treated at the scene.  It does not appear as though Engel or the 15 year old were wearing their seatbelts.  Both drivers claimed to be wearing their seatbelts.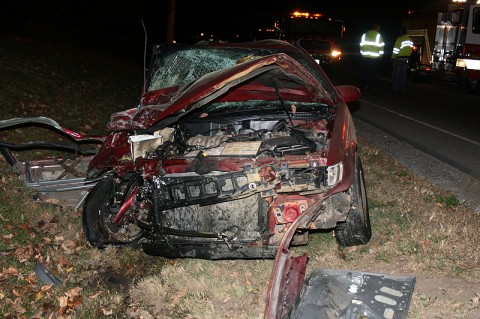 The crash is still under investigation and charges are pending. Officer Mike Caver is the lead investigator, 931-648-0656, 7060.