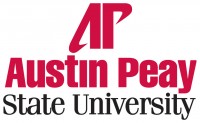 Clarksville, TN – A small cemetery, containing the remains of five soldiers, sits nestled deep in the woods within the Fort Campbell military installation. A narrow running trail leads to the graves, and though the space is maintained by the military installation, most soldiers and civilians don't know it's there.
"It's a POW cemetery," Dr. Antonio Thompson, assistant professor of history at Austin Peay State University, said. "They're German prisoners buried there."
In the 1940s, Thompson explained, Fort Campbell was known as Camp Campbell, and it served as one of the prison camps where enemy soldiers captured on battlefields in Europe and Asia were housed. Thompson's new book, "Men in German Uniforms: POWs in America During World War II," examines the unusual and overlooked phenomena of the U.S. housing some 371,000 German soldiers at that time.
"This book is a larger study of overall U.S. policy for POWs in the entire nation, not just one state or one camp," he said. "But I do focus in on certain camps. Of interest to some Tennesseans, I talk about Camp Crossville, which is in Crossville Tennessee.
"Crossville is unique as it is one of the few camps that housed German and Italian prisoners at the same time. Some of these guys served together, but often there was no love lost between them after capture. At Crossville they could see and hear each other but were separated into different compounds and could not mingle."
At that camp, German prisoners made several concerted efforts to escape and caused trouble for their captors. They attacked the camp commander and held up signs claiming they were being tortured.
"They had this plan from the beginning to cause as much trouble as they can for the Americans," Thompson said.
On one occasion, a couple of prisoners found a Sears and Roebuck catalog that had been discarded by one of the guards.
"They flip through it and see turkeys, dishes, silverware, and so they send off for all this stuff," Thompson said. "It actually gets delivered to the barracks, and the American guards actually let them keep the dishes and silverware, but nothing else."
Some of the prisoners who helped in the German "Great Escape" from Papago Park, AZ were the troublemakers from Crossville.
Camp Campbell housed 3,000 POWs, and it has an important place in the history of housing German POWs as it was one of few camps designated for anti-Nazis.
"These Germans also caused their fair share of problems for the American guards," Thompson said. "Many escaped from Campbell or work details on local farms into Montgomery County and the surrounding Kentucky counties. The Clarksville's L & N train station was the site of an attempted escape.
"A prisoner was being transferred out to another camp, and he sees the confusion of the train coming and all the civilians there," Thompson said. "As the train's pulling in, he tries to escape. The guard warns him three times. After the third time, the guard is allowed to fire. He opens fire one time, shooting the guy in the back and killing him immediately."
Several POWs did die while imprisoned in these U.S. camps, but Thompson's book details the high level of care these individuals received. They came to this country because of the United States' dedication to the standards of the Geneva Convention, requiring that prisoners be treated humanely. Most of the deaths resulted from soldiers succumbing to combat wounds, botched escape attempts and prisoners attacking and killing each other.
"If you look at demographics of who these people are you're going to find a lot of people in the German army wearing a German uniform who are not German," Thompson said. "They don't speak German. They were drafted from occupied nations."
Many of the men in German uniforms were French, Polish, Austrian or from the former Soviet Union. Or they were German prisoners, released from jail to help fight the war. In several cases, they wore the same uniform but didn't like each other very much.
"There's a lot of prisoner-on-prisoner violence," he said.
Thompson first started looking into German prisoners of war as a graduate student, because he couldn't find much research on the subject. He wrote his graduate thesis and his doctoral dissertation on this topic. His new book offers several fascinating details of what life was like for the people living in and around these camps.
His first book, "German Jackboots on Kentucky Bluegrass," published in 2008, told Kentucky's story of housing, working and entertaining more than 10,000 German prisoners during World War II. Both books are available for sale online at www.amazon.com.
Thompson will be speaking in November at the Christian County Sons of the American Revolution, the Christian County Historical Society and the APSU Chapter of Phi Alpha Theta. He will be signing copies of both of his books at the Clarksville Borders on December 4th and will be the keynote speaker for the Kentucky Live series and signing at the Bowling Green Barnes and Noble on February 10th.  He also was a keynote speaker this year at the Southern Festival of Books, addressing a standing room only crowd in the Senate Chambers on Friday October 15th.
For more information, contact Thompson at 931-221-7915.