Written by U.S. Army Staff Sgt. Ryan C. Matson
Task Force Bastogne Public Affairs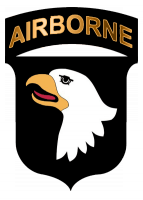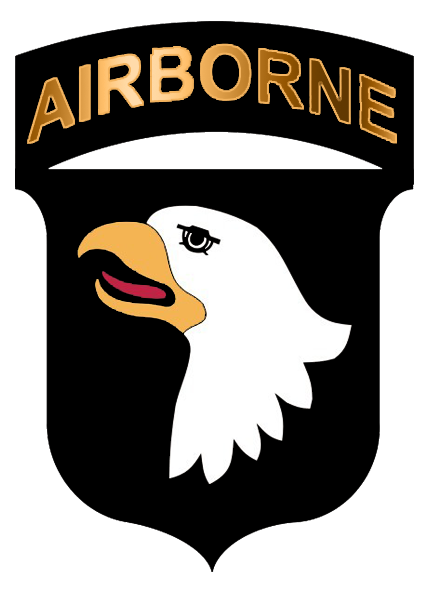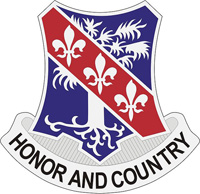 Nangarhar Province, Afghanistan – The fair-skinned blonde medic cradled the Afghan boy in her arms as she entered the coffee shop here. A Soldier and another young woman followed them inside. The boy's legs were wrapped in blankets and people inside the shop turned their heads to gaze at the boy as the group came in.
The medic gently placed the boy in a chair on his blanket. One of his legs slipped out of the blanket, revealing shrivelled, brownish-red skin, the result of a very bad burn. She sat down in the chair beside the boy, adjusting the blanket. The Soldier behind her approached the boy.
"Ok, Abas," he said, bending over to look at his face. "I'll be right back."
A few minutes later, the Soldier, U.S. Army Sgt. Edward Gonzales, Headquarters and Headquarters Company, 1st Brigade Combat Team, reappeared with a freshly-made raspberry smoothie. He extended his arm, handing the drink to the boy, who reluctantly took it.
"Go ahead, take a sip," Gonzales, a linguist from San Bernardino, CA, told the boy in Pashto, the local Afghan language.
The boy crinkled his face in disgust and folded his arms defiantly, unwilling to try the strange-looking drink.
Gonzales tried again. He took the straw out and put a drop of the fruity mixture on the boy's fingers, then lifted the boy's fingers to his lips. The boy licked off the drop of raspberry smoothie and paused for a second. Soon, a huge, beaming smile filled his face.
"He likes it," the blue-eyed medic said and smiled, as other people in the coffee shop shared a laugh watching the boy.
Abas, a 9-year-old Afghan, is under the care of Company C, 426th Brigade Support Battalion on Forward Operating Base Fenty in Eastern Afghanistan's Nangarhar Province. He is from the nearby village of Kakrat. Abas suffered third-degree burns on both legs when he fell into a pit of hot coals that had been used to melt syrup to cook an Afghan treat.
One of several Co. C medics who has been taking care of Abas is U.S. Army Pfc. Deana Hilburn, the blonde medic from Atoka, OK. She can often be seen carrying Abas, who is unable to walk, or on occasion, pushing him in his wheelchair into shops and places around the FOB.
"He knows all of our first names, and he just yells for one of us," Hilburn said.
Abas is not shy and talks with all the people he meets, especially the medics who care for him.
"They are taking care of me," Abas said. "They bring me food; I like that. I like (Hilburn) because she takes me places outside."
One of Abas' favorite things to do on the FOB is to watch the helicopters and planes take off and land, Hilburn said. She said Abas brings laughter to the aid station.
"He's a big goofball; he's always doing something," Hilburn said, before catching Abas puckering his lips at her out of the corner of her eye. "He does that; he makes fishy faces at us."
She made the face back at the boy and they shared a smile.
"Who is this?" Hilburn said, pointing to a picture of a neatly-colored cartoon rabbit hanging on the wall beside Abas' bed.
The boy smiled and pointed back at her.
"Me?" she said. "I'm the bunny? Usually you make me the pig!"
Hilburn said it is the affectionate games he plays with the medics that have endeared him to her and made treating him fun, rather than work.
"He always makes us smile and laugh," she said. "I would take him home with me if I could."
U.S. Army Maj. (Dr.) Patrick Smock, an orthopedic surgeon from Liberty Hill, Texas, 745th Forward Surgical Team, has been Abas' physician since August. He explained that Abas has become a permanent patient at the aid station because, after receiving treatment for his burns, Abas returned home and the burns became badly infected. This happened several times before the decision was made two months ago to keep him at the aid station.
"His home environment just isn't quite hygienic enough for him to stay there without his wounds getting infected," Smock said. "Nutrition is also a factor."
Smock said Abas' family is in agreement with the decision because they feel the aid station can provide the best care for him. Abas' family frequently visits him at the station, and he will often spend overnight visits at home, Smock said.
"He had a rough time at the beginning," Smock said. "When family would leave, he would get upset that they had to go at the end of the day. But he's been doing fantastic now."
Abas cannot walk because as his wounds have healed, they have constricted, making straightening his legs impossible. Since he has been under the care of the FST, Smock said Abas has undergone a series of skin graft surgeries to try to help replenish the skin on his legs. Smock said he will also require surgery to correct deformities on his knees. Still, Smock is convinced the youngster will walk again.
"The end goal is for him to be up walking again," Smock said. "However, that's several months away because his wounds will need to completely heal. He'll probably need additional surgery because his knees are contracted in a partially flexed posture."
Abas has formed a bond with his doctor. Though he did not want to at first, now he changes his own bandages every day when Smock asks him to and scrubs his wounds in the bathtub. In fact, it was apparent Abas was very happy to see the doctor.
"I like him," Abas said. "He always talks to me, and I like to talk to him even though I don't know all the words."
Smock said Abas has become something of a celebrity around FOB Fenty.
"He goes everywhere on this base," Smock said. "He was the first patient we had when we got here. We all miss our kids, so we've all taken a liking to him. Everybody gives him clothes and toys – he's our favorite little guy.
"As the medics have taken him out to get some fresh air, he's made friends at every stop – with the fire department, the (military police), the air crew and the local shops. They all love him."
Gonzales is one of the people who saw him around the base, and took the boy, along with Hilburn and one of his interpreters, to the cafe to get his first shake. When he did, Abas told him he wanted some Afghan food, so the next day, Gonzales showed up at his hospital bed with a plate of rice, beef and kabob.
Smock hopes he will still be present the day Abas rises to his feet and walks again, although he said it is unlikely.
"He'll walk again, but it will take more time and more work," he said. "We're not going to back down until it happens. We want to see the patient get better. We also take it as a matter of personal pride. We're not going to fail this patient."