December is National Drunk and Drugged Driving Prevention Month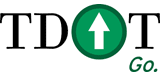 Nashville, TN – Tennessee Department of Transportation Governor's Highway Safety Office Director Kendell Poole joined numerous state and local law enforcement agencies and safety advocates tonight to remind Tennesseans about the dangers of driving impaired this holiday season.
As a visual reminder of the severe result of impaired driving, 303 luminaries glowed on the Bicentennial Mall State Map in remembrance of those killed in alcohol related crashes in 2009. The lights were positioned inside the counties in which the fatal crashes occurred.
"This year the families and friends of 303 people will spend the holidays without their loved ones because someone chose to drink and drive rather than designating a sober driver," said TDOT Commissioner Gerald Nicely. "Alcohol related traffic fatalities have decreased 32 percent in Tennessee since 2001, but even one life is too many. We must continue working to make Tennessee's roadways the safest in the nation for everyone."
Since 1981, every President of the United States has demonstrated his commitment to preventing impaired driving by proclaiming December "National Drunk and Drugged Driving (3D) Prevention Month" to help underscore the commitment to preventing impaired driving and promoting the use of designated drivers and sober ride programs. People will see increased law enforcement efforts to combat impaired driving, such as sobriety checkpoints and saturation patrols, during the month of December and the New Year's holiday.
Nationally, 1,839 people died in crashes that involved a drunk driver or motorcycle operator with a blood alcohol concentration (BAC) of .08 or higher in 2009. Of that number, 753 of those lives were lost in December alone – 41% of all alcohol-related fatalities for the year. The 303 people killed in DUI crashes in Tennessee represent 31% of the state's traffic fatalities.
"We know that the holiday season can be one of the deadliest and most dangerous times on America's roadways due to an increase in drunk driving," said Poole. "Don't let your 2010 end in an arrest or even worse death. What's more you could end up taking the life of another innocent individual or family. So, don't drive if you've been drinking. Designate a sober driver or just stay off the road all together."
During 3D Prevention Month, law enforcement agencies across the state are increasing sobriety and safety checkpoints and are heightening patrols in support of the state's Booze It and Lose It campaign.
"After hearing about the dangers of drinking and driving time after time, most people have gotten the message that if they're planning on drinking, they should always plan a safe way home," stated Tennessee Highway Patrol Colonel Tracy Trott.  "But sadly too many Tennesseans still decide to get behind the wheel after having too much to drink. If we catch you, we will arrest you. No exceptions. No excuses."
By following these easy steps, drivers can enjoy a safe and festive holiday without placing their own lives and the lives of the others on the road at risk:
Plan a safe way home before the festivities begin;
Designate a sober driver and give that person the keys before ever consuming a drink;
If impaired, use a taxi, call a sober driver, or use public transportation to get home safely;
If you see a drunk driver on the road contact local law enforcement or call *THP (*847);
If someone is about to drive or ride impaired, take their keys and make other arrangements to get them where they are going safely.
In addition to driving under the influence of alcohol, people are reminded that drugged driving is also dangerous and against the law. In 2009, more than 2,000 crashes in Tennessee involved a driver that tested positive for drugs and 91 of those drivers were killed. Across the nation 3,952 fatally injured drivers tested positive for drug involvement in 2009 according to the National Highway Traffic Safety Administration.
For more information, please visit www.StopImpairedDriving.org .