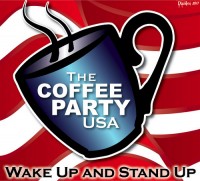 Clarksville, TN – The Coffee Party of Clarksville TN will host a "Meeting of the Minds" Summit/Meeting with the following organizations. The Coffee Party of Clarksville TN, Montgomery County Democratic Party, Clarksville for Obama, Montgomery County Organizing for America, and the Clarksville Community Organizers.
This event will take place on Saturday, January 22nd, 2011 at G's Pancake House Restaurant 803 South Riverside Drive Clarksville, TN from 12:00pm – 2:30pm.
Here are just a few topics to be discussed:
Current Political Issues Facing America
Brain Storming for New Ideals
Organizational Outreach Plans
Getting Out the Vote!
And Much More!
This community event is open to the public. We encourage all concerned citizens and members from all organizations to attend this "Meeting of the Minds" summit/meeting. We want to hear you voice too!
Join us on Facebook
www.facebook.com/#!/event.php?eid=172014946164432
Great minds discuss ideas; average minds discuss events; small minds discuss people……Eleanor Roosevelt