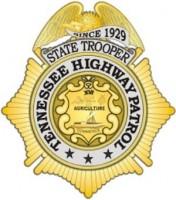 Nashville, TN – The Tennessee Highway Patrol named Trooper Dwayne Stanford the 2010 Trooper of the Year, while eight other State Troopers received Trooper of the Year honors in their respective districts. Awards were also given to the Investigator of the Year and Interdiction East and West Troopers of the Year, while 10 Troopers were also recognized for their DUI Enforcement efforts.
The announcement was made during a special ceremony at the THP Training Center located in Nashville on Friday, February 18th.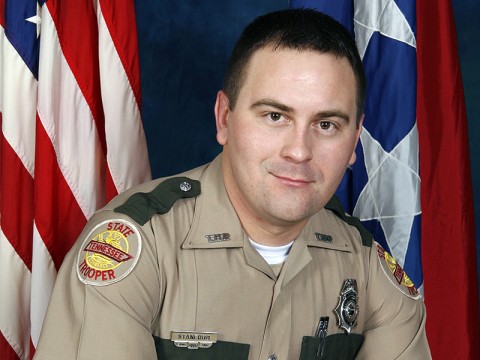 "These men and women represent the long-standing achievements of the Tennessee Highway Patrol and its unwavering commitment to protect the citizens of this great state," said Department of Safety and Homeland Security Commissioner Bill Gibbons. "We celebrate their bravery, honor their dedication, and thank them for being true public servants for the state of Tennessee."
"Tennessee State Troopers like those honored today represent a proud tradition of service dating back to 1929," said THP Colonel Tracy Trott. "These 12 Troopers recognized today are examples of the everyday heroism and courage exemplified by the Tennessee Highway Patrol's professionalism and dedication to service and safety."
Dwayne Standford
Trooper Dwayne Stanford joined the Department of Safety and Homeland Security in 2002 as a Communications Dispatcher and was later commissioned as a State Trooper in 2007. His initial assignment was as a Road Trooper in Fayette County until being transferred to Henderson County in the Jackson District in 2008. Trooper Stanford earned the Trooper of the Year honor after locating a juvenile who was kidnapped out of Maryland on February 13th, 2010. Trooper Stanford received an AMBER Alert notification, began an immediate search for the suspect's vehicle and located said subject within 20 minutes. He arrested the suspect without incident and preserved potential evidence in the case. Trooper Stanford was awarded House Joint Resolution No. 1313 by the state of Tennessee House of Representatives and the U.S. Department of Justice Federal Bureau of Investigation for his enforcement efforts. He was also recognized for the top 10 Troopers in DUI Enforcement with 30 arrests.
Daniel Morton
Trooper Daniel Morton received the Knoxville District's Trooper of the Year honors. Morton, a four-year veteran of the THP, serves as a Criminal Interdiction Enforcement Trooper assigned to Loudon County. His efforts have resulted in numerous felony arrests and the seizure of large quantities of drugs, including crystal meth, oxycodone, methadone, marijuana and cocaine. Trooper Morton has also found and confiscated vehicles, weapons and money during his traffic stops. His dedicated patrol on the roads has also led to ongoing federal investigations. Trooper Morton's sense of duty proved exemplary after he saved the life of an elderly woman who collapsed at church.
Willie Allison
Trooper Willie Allison was named Trooper of the Year for the Cookeville District. A Strike Team member, Trooper Allison tops the Cookeville District in several areas of enforcement. He continually makes an impact in roadway safety and leads by example with his attitude, appearance and work ethic. A consummate team-player, Trooper Allison can always be counted on to assist other Troopers, change shifts or volunteer for special assignments. He also serves his community as alderman.
John Lunceford
Trooper John Lunceford earned Trooper of the Year accolades for the Fall Branch District. On October 10th, 2010, Trooper Lunceford helped solve a major homicide case involving the death of a fellow law enforcement officer. While patrolling Interstate 26 in Unicoi County, Trooper Lunceford made a traffic stop after observing a vehicle that matched the description of a BOLO for a murder suspect out of South Carolina. The driver of the vehicle was wanted by law enforcement in Spartanburg, SC for several felonies, including the beating death of a retired Spartanburg County Sheriff, and was taken into custody by Trooper Lunceford. His focus, attention and action greatly exemplify the standards of the Tennessee Highway Patrol.
Anthony Sherron
The Memphis District Trooper of the Year honor was awarded to Trooper Anthony Sherron. Trooper Sherron's work ethic was demonstrated as he voluntarily directed traffic on a crash site, when he was struck by a hit-and-run driver on U.S. Hwy 70 in Shelby County. While he suffered injuries to his ribs, arm and knee, his concern for his coworker is indicative of his commitment to serve. On a separate occasion, Trooper Sherron pursued a suspect across three lanes of Interstate 40 during rush hour. After briefly wrestling with the suspect, Trooper Sheron subdued and arrested him. Trooper Sherron's actions serve as selfless illustrations of his laudable service to the Highway Patrol and the citizens of Tennessee.
Charlie Caplinger
Trooper Charlie Caplinger was named Trooper of the Year for the Nashville District. On August 23rd, 2010, Trooper Caplinger, currently assigned to the Special Programs Division, responded to a citizen report of a burglary at a nearby residence. Working an overtime assignment at the time, Trooper Caplinger requested assistance and then took action. Upon arriving at the scene, he observed a male running from the home and into the woods. Trooper Caplinger instructed the suspect to throw away his weapon and surrender. The suspect refused and moments later, a gunshot was heard and Trooper Caplinger believed he was under fire. Caplinger returned fire, provided cover and directions to the assisting Trooper, who later located the male deceased from a self-inflicted gun shot wound.  Trooper Caplinger confirmed his bravery and dedication in protecting the citizens of Tennessee.   
Charles Melhorn
Trooper Charles Melhorn was named Trooper of the Year for the Chattanooga District. Trooper Melhorn's initiative on the evening of March 21st, 2010 led to two arrests, a seizure of a house and two cars, the discovery of a large, in-door marijuana grow operation, a child placed in protective services and the initiation of a federal investigation. The eight-year veteran of the Highway Patrol made a traffic stop on Interstate 75 in McMinn County, where he found a small amount of marijuana. After calling for a DEA Task Force Agent to interview the subject, a federal investigation ensued into the subject's marijuana supply source. The following day, a search warrant was executed at a Knoxville home near the University of Tennessee, where the grow operation was found and the seizures took place. Trooper Melhorn's action saved many young lives and is work is a testament to his dedication to the Highway Patrol.
Chris Hannah
Trooper Chris Hannah was named Trooper of the Year for the Lawrenceburg District.  Assigned to the Special Programs Unit as a D.A.R.E. Instructor, Trooper Hannah has been instrumental in organizing and coordinating mock crashes for the district's high schools, as well as participating in the "Between the Barrels," "Ollie the Otter" and "Tenny C. Bear" programs. For the past seven years, Trooper Hannah has helped families in the community with his Summertown Community Christmas Program by raising funds, providing food and giving toys to those who would have little to no Christmas. This program has also provided firewood, food boxes and funds to pay an occasional utility bill. Over one thousand Christmas meals are served annually along with gifts for approximately 150 families and "Angles" from the Angle Tree. Trooper Hannah is a dedicated member of the Highway Patrol and a true public servant.
Ehrin Ehlert
Trooper Ehrin Ehlert earned the Administrative District Trooper of the Year award. Trooper Ehlert began his career with the THP at a Commercial Vehicle Inspection Station, where he attained certification as a Motorcoach and Level I, II, III Inspector. After transferring to Research, Planning and Development in 2006, Trooper Ehlert has successfully managed the License Plate Reader and the Ignition Interlock Programs. He has been actively involved with the Work Zone Safety Training, developing a training course and serving as instructor. Trooper Ehlert has also served as project manager in the development of a Pursuit and Use of Force database and the development of the department's Activity Reporting System. Through his efforts, all State Troopers have benefited immensely.     
Larry Pollard
Special Agent Larry Pollard was named the Special Investigations Bureau Investigator of the Year. Classified as a 287g Officer, Agent Pollard is the lead agent with the 287G program for the THP. His work has helped secure several identity theft and fraud cases, which have led to successful prosecution. In addition to generating and maintaining all statistical data for the 287g program, Agent Pollard also is involved in the implantation of the new Criminal Investigations Division (CID) Case Management System. Agent Pollard conducts himself with the highest degree of professionalism, integrity and genuine consideration for everyone.
Michael Loftis
Trooper Michael Loftis nabbed the Interdiction-East Trooper of the Year honor. Trooper Loftis leads the Cookeville Interdiction Plus Team. He has seized 46 pounds of marijuana and over $19,000 in U.S. currency. Trooper Loftis has garnered a high number of traffic stops, including DUI's, Commercial Motor Vehicle (CMV) Inspections, revoked and suspended driver licenses and weapons and narcotics charges.
Jeffrey Fuller
Trooper Jeffrey Fuller was named the Interdiction-West Trooper of the Year. Trooper Fuller is the Memphis Interdiction Plus Team Leader. He also has a high number of total traffic stops, resulting in CMV inspections, fugitive captures, revoked/suspended driver licenses and narcotics charges. Trooper Fuller has also found over 14 pounds of cocaine, 52 pounds of marijuana, seized currency of $25,000 and 859 articles of stolen property with a value of $33,000.  
Top 10 Troopers Honored for DUI Enforcement:
Trooper Charles Morgan, Knoxville District – 117 arrests
Trooper Michael Marvin, Nashville District – 86 arrests
Trooper Michael Cummins, Nashville District – 69 arrests
Trooper D'Angelo Inman, Nashville District– 51 arrests
Trooper Chad Bilbrey, Nashville District– 43 arrests
Trooper Charles Lyles, Lawrenceburg District– 42 arrests
Trooper John Grinder, Nashville District – 37 arrests
Trooper Eric Miller, Knoxville District – 34 arrests
Trooper Jason Cannon, Nashville District – 33 arrests
Trooper Dwayne Stanford, Jackson District – 30 arrests