APSU Men and Women's Tennis

Nashville, TN – Austin Peay State University men and women's tennis teams opened Ohio Valley Conference play with a pair of wins at Tennessee State, Sunday. The Govs won 4-0, while the Lady Govs took a 5-0 victory.
After falling to Miami (Ohio), Friday, the Lady Govs were in need of a quick start to open conference play. On the women's side, every Lady Govs player won in straight sets without allowing the Lady Tigers even a game win along the way.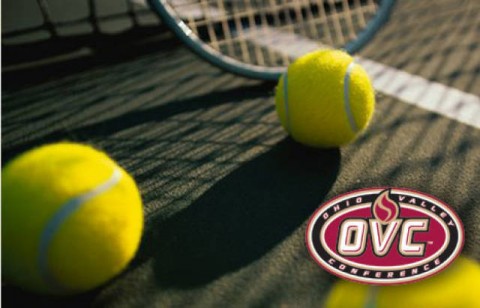 Junior Vanja Tomic won her season's fifth match at No. 1, while sophomore Carolin Weikard also won her fifth match at No. 2. The three freshmen – Andra Cornea, Kimberly Loo and Rachel Margolies – won matches No. 3 thru No. 5, respectively.
The Govs, meanwhile, won their third straight match, losing only one game to the Tigers. Sophomores Sean Bailey and Henrique Norbiato left the Nos. 1 and 2 matches unfinished, while freshman Joao Pagan won a straight-set match at No. 3. Pagan, who has made a steady climb in the Govs lineup, was playing his first match at the position.
Sophomore John Storie also played his season's first match at No. 4 singles and earned the win, while sophomore Peter Conaty won a pair of shutout sets at No. 5 singles. Sophomore Drew Kerr was credited with a win-by-default at No. 6 singles.
The Lady Govs return to action with a 2:00pm, Friday match at Southern Illinois. The Govs return home to Kennesaw State in a 2:00pm, March 7th match in Clarksville.
Lady Govs 5, Tennessee State 0
Singles competition
TOMIC, Vanja (APSU) def. MASON,Krystan (TSUW) 6-0, 6-0
WEIKARD, Carolin (APSU) def. SUBER,Shardel (TSUW) 6-0, 6-0
CORNEA, Andra (APSU) def. WILLIAMS,Khadijah (TSUW) 6-0, 6-0
LOO, Kimberly (APSU) def. KNIGHT,Lezlie (TSUW) 6-0, 6-0
MARGOLIES, Rachel (APSU) def. MENSAH,Kwetma (TSUW) 6-0, 6-0
Govs  4, Tennessee State 0
Singles competition
WASHINGTON,Lawrence (TSUM) vs. BAILEY, Sean (APSU) unfinished
INGRAM,Shaun (TSUM) vs. NORBIATO, Henrique (APSU) unfinished
PAGAN, Joao (APSU) def. DOWDY,Skyler (TSUM) 6-0, 6-0
STORIE, John (APSU) def. RUFFIN,Gregory (TSUM) 6-1, 6-0
CONATY, Peter (APSU) def. INGRAM, Matt (TSUM) 6-0, 6-0
KERR, Drew (APSU) def. No player (TSUM), by default