APSU Men's Baseball

Oxford MS – Austin Peay's baseball team makes its first road trip this season when it travels to Southeastern Conference member Mississippi for two contests, starting at 6:30pm, Tuesday and Wednesday, at Oxford-University Stadium.
The Govs (4-0) remained unbeaten this season with a 5-4 come-from-behind victory against Illinois State, Saturday, in its rain-shortened Riverview Inn Invitational. Austin Peay scored four of its five runs after the fifth inning, including the game-winning run in the ninth inning.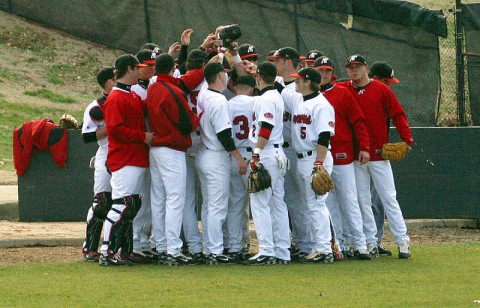 Austin Peay's offense has been the foundation of its success, batting an Ohio Valley Conference-best .322 after the season's first two weekends. Freshmen Jordan Hankins and Rolando Gautier have had a large hand in the start. Second baseman Hankins leads the OVC with a .688 batting average, posting 11 hits in the Govs first four games. Outfielder Gautier is second among OVC hitters with a .615 batting average and his 1.154 slugging percentage leads the league in the early going.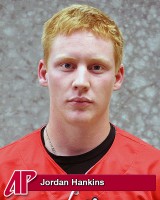 The Govs pitching staff is nearly matching its offensive counterpart, ranking second among OVC teams in ERA (4.26). Austin Peay has allowed just 20 runs in its first four games (5.0 per game). Tuesday starter Jack Snodgrass (0-0) will make his second start this season after leaving with no decision in the Govs second game against Valparaiso, February 19th. Wednesday starter Alex Belew (1-0) also will make his season's second start after picking up the victory in the Govs series finale against Valparaiso, February 20th.
Mississippi (7-1) won two of three games at Houston, last weekend and entered the national rankings this week – at No. 28 in the Collegiate Baseball Top 30 poll. The Rebels opened the 2011 campaign with six consecutive victories, including the first five at home.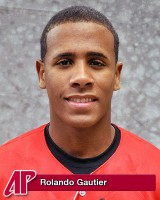 The Rebels quick start has been aided by an offense that is batting .337 – third best in the Southeastern Conference. Sophomore outfielder Tanner Mathis leads the SEC with 13 hits and is batting .406 with a team-best nine RBI.
Mississippi hurlers also have gotten off to a stingy start, posting a 3.38 ERA and surrendering just 33 runs (4.1 per game) in eight games. Tuesday starter Mike Mayers (0-0) will make his season's first start and has tossed 2.1 innings this season. Wednesday starter Matt Tracy (1-0) notched a victory in his start against Memphis, Feb. 22, tossing six scoreless innings and striking out seven.
Notes From The Week That Was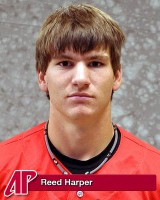 Freshman Jordan Hankins went 3-for-3 with 3 RBI against Illinois State and has a hit in each of his first four collegiate games. Hankins was the only hitter in the Govs 1-5 spots to post a hit, they were a collective 3-for-22 (.136) against Illinois State.
Sophomore Reed Harper ran his hitting streak to nine games (dating back to last season) going 2-for-4 with an RBI.
Freshman Rolando Gautier's ninth-inning leadoff triple was his fifth extra base hit this season, he has eight total hits this campaign.
Junior Mark Allen Bounds tossed two scoreless innings against Illinois State and has not surrendered a run in four innings pitched this year. 
Austin Peay has won all four games this season despite surrendering the first run of the game each time. Against Illinois State, the Govs scored four of their five runs after the fourth inning – 23 of their 30 runs scored this season have come after the fourth inning.
This Weekend: Riverview Inn Invitational
The Govs return to Raymond C. Hand Park for their second home tournament – the Riverview Inn Invitational – where they will play both Eastern Michigan and Alabama A&M.