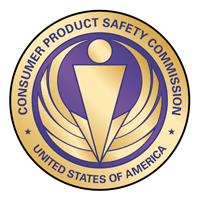 Washington, D.C. – The U.S. Consumer Product Safety Commission, in cooperation with the firm named below, today announced a voluntary recall of the following consumer product. Consumers should stop using recalled products immediately unless otherwise instructed.
It is illegal to resell or attempt to resell a recalled consumer product.
Product Information
Name of Product: Pogo Sticks
Units: About 169,000
Distributor: Bravo Sports, of Santa Fe Springs, Calif.
Hazard: The bottom of the pogo stick's frame tube can break or come apart and a pin holding the spring in place can break, posing laceration and fall hazards to consumers.
Incidents/Injuries: Bravo has received 123 reports of incidents involving the pogo sticks, including nine reports of injuries. Injuries include one report of a child who chipped a tooth and required stitches for a facial laceration, another child who chipped a tooth and one child who fell after the pogo stick broke and knocked out a tooth.
Description: This recall involves the Rocket Stick Pogo, Pop Stick Pogo, Monster Stick Pogo and Twin Stick Pogo. They were sold in red, green and blue colors. Rocket, Pop, Monster or Twin are printed on the stem and on the foot pedals. Only pogo sticks with manufacturing date codes between 04/01/2010 – 046HE and 10/31/2010 – 046HE are included in the recall. The manufacturing date code is located on a white label underneath the foot pedal or on the stem of the pogo near the foot pedals.
Sold at: Mass merchandisers nationwide and online by Web retailers from May 2010 through March 2011 for between $25.00 and $40.00.
Manufactured in: China
Remedy: Consumers should immediately stop using the recalled pogo sticks and contact Bravo to receive a full refund.
Consumer Contact: For additional information, contact Bravo toll-free at 877-992-9905 between 7:30am and 5:00pm PT Monday through Friday or visit the firm's website at www.bravopogorecall.com
CPSC is still interested in receiving incident or injury reports that are either directly related to this product recall or involve a different hazard with the same product. Please tell us about it by visiting www.saferproducts.gov
The U.S. Consumer Product Safety Commission
The U.S. Consumer Product Safety Commission is charged with protecting the public from unreasonable risks of injury or death from thousands of types of consumer products under the agency's jurisdiction. The CPSC is committed to protecting consumers and families from products that pose a fire, electrical, chemical, or mechanical hazard. The CPSC's work to ensure the safety of consumer products – such as toys, cribs, power tools, cigarette lighters, and household chemicals – contributed significantly to the decline in the rate of deaths and injuries associated with consumer products over the past 30 years.
To report a dangerous product or a product-related injury, call CPSC's Hotline at 800-638-2772 or CPSC's teletypewriter at 301-595-7054. To join a CPSC e-mail subscription list, please go to https://www.cpsc.gov/cpsclist.aspx. Consumers can obtain recall and general safety information by logging on to CPSC's Web site at www.cpsc.gov.