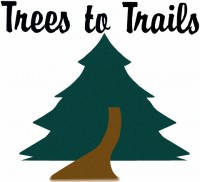 Clarksville, TN – The Friends of Dunbar Cave invites the public to participate in its twelfth annual Mulching Day at Dunbar Cave State Natural Area.
This year the group will use the mulch made from discarded Christmas trees to refurbish the picnic area and the dividers in the parking lot as well as to cover the walking trails. This is a perfect Earth Day Activity and community service project.  The mulch reduces soil runoff into the lake and cushions the trails for hikers.
If you are able to help with this project, please come to the registration table in the parking lot of Dunbar Cave State Natural Area, 401 Old Dunbar Cave Road on Saturday morning, April 9th, 2010 beginning at 9:00am. (rain date June 4th).
If at all possible, bring work gloves, a rake, and a water bottle or cup for each participant. (Friends of Dunbar Cave will provide drinking water.) Wheelbarrows are also very useful.
Each participant must fill out a volunteer registration form before beginning to work in the state park. The form asks for the participant's name, address, telephone # and the name and phone # of an emergency contact person.
For more information or to request a registration form in advance contact Meredith Gildrie at 931-648-4317. (Please leave a message with a return phone number.) You may contact her through email at as well. (Use Mulching Day in the subject box.)
About Bill Larson
Sections
Events
Topics
Dunbar Cave State Natural Area, Earth Day, Trees to Trails