Clarksville, TN – The weekly Clarksville Parks and Recreation Department Recreation Report provides Clarksvillians with a glimpse at the activities and events that are available from the Parks and Recreation Department for them to enjoy together as a family.
This weeks highlights include:
Clarksville Sports Festival
Baseball, Softball & T-ball Youth Recreation Leagues
Stroller Time
Spring Eggstravaganz!
Clarksville Sports Festival- March 25th & 26th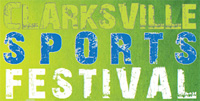 The City of Clarksville's Parks & Recreation Department has teamed up with various partners, including Austin Peay State University Recreation, Legends Bank, Montgomery County Parks, churches, areas schools and coaches, to present Clarksville Sports Festival.
This two-day celebration of sports and athletics will be from 1:00pm to 9:00pm Friday, March 25th and Saturday, March 26th from 9:00am to 4:00pm at various locations on APSU's campus. Festival-goers can visit vendors, watch demonstrations, and even participate in classes and clinics, all at no cost. 
Baseball, Softball & T-ball Youth Recreation Leagues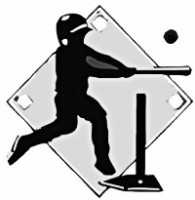 You can register your child at any of our three community centers or at the Parks and Recreation office now through April 5th for our Youth Baseball Recreation Leagues. The league is open to 5 to 12 year olds, and the participating child's birth certificate is required at registration. All games are played at Heritage Park Baseball Fields. The cost to play in any of the youth recreation leagues is $35.00 per child and includes a shirt, hat and team picture.
New this year for the 3 to 4 year olds, we are offering Blastball! ®. This fun alternative to traditional T-ball uses a "honking" base to entertain younger players; adding excitement to the game. It concentrates on developing a child's running, hitting, catching, fielding and throwing skills. 
Stroller Time

Calling all parents and children! Join us every Tuesday morning from 8:00am to 9:00am at the Clarksville Greenway for "stroller time". This brand new free program allows for interactions while exercising in a beautiful environment. Stroller time will meet at the Pollard Road trail head, located at 1101 Pollard Road, for five weeks beginning April 19th. Hop on over to the Heritage Park Baseball Fields for the 2011 Spring Eggstravaganza!
Spring Eggstravaganza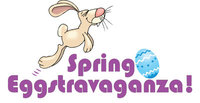 Join us Saturday, April 23rd from 2:00pm to 5:00pm for games, face painting, a three-legged-race, an egg-on-a-spoon-race, bunny hop race, and the hunting of over 30,000 eggs.  All races will take place from 3:15pm to 3:45pm at the larger field. Kids can even pay a visit to the Easter Bunny himself!
Times for the Easter Egg Hunts will be:
Ages 0-2 years, 2:30pm. (Must be accompanied by an adult)
Ages 3-5 years, 3:00pm.
Ages 6-8 years, 4:00pm.
Ages 9-12 years, 4:00pm.
In anticipation of this event, the Easter Bunny will also be hopping on over to three of our community centers to meet with kids and share his eggs! Join him from 5:30pm to 6:30pm, April 11th from 5:30pm-6:30pm at Crow Community Center and then at Kleeman Community Center April 12th and again April 14th at Burt-Cobb Community Center.
We are also looking for people or organizations interested in volunteering their time to help make this event a success. Volunteers can choose from two time slots- noon to 3:00pm or 2:30pm to 5:30pm. If interested, please contact the Parks & Recreation office at 931-645-7476.