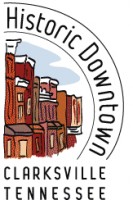 Clarksville, TN – You're invited to join the merchants of Historic Downtown Clarksville

for the monthly Art Walk, which will be held this month on May 5th from 5:00pm – 8:00pm. Kendall Welsh from ARTifacts sent us this information about May's artistic extravaganza.
Participating merchants include ARTifacts

Emporium, The Framemaker, Hodgepodge, the L&N Train Station, The Peg Harvill Gallery in the Roxy Regional Theatre

, and Rogates Boutique.
Participating artists include Susan Bryant, Lisa Cook, Monica Quatrrochio, Nikki Romero, Rebecca Sower, Bob Williams, Leigh Averitt-Nepurud, Jennifer Ford, Miranda Herrick, Clare Coyle Taylor, Bettye Shely Holte, Konrad Hack, Rhonda Taylor and Eunice Kern.
The Austin Peay Downtown Gallery
The Austin Peay Downtown Gallery presents "Light Works: An Ongoing Tradition of Photography at APSU" featuring the works of Susan Bryant, Professor, Lisa Cook, B.F.A 1986, Monica Quattrochio, B.F.A. 1998, and Nikki Romero, B.F.A. 2008. The exhibition runs through May 28th.
ARTifacts Emporium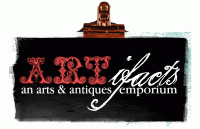 Featured at ARTifacts are Rebecca Sower & Bob Williams.  Rebecca has long been a collector of all things lovingly worn by time.  For many years she has been incorporating these found items into her artwork and designs.  All sorts of treasures, from vintage papers to handcrafted journals to yesterday's treasures, can be found at Rebecca's ARTifacts space.
 Bob Williams builds "shaker" style furniture of his own design or yours. Benches are his favorite things to build but tables and other pieces are available on order. We have se pieces in the booth along with se other fun collectables.
Downtown Artist Co-Op

DAC's upcoming May exhibition: FIVE women artists will exhibit recent artwork on the FIFTH day of the FIFTH month at the FIFTH hour PM at our DAC Gallery in historic downtown Clarksville. Along with DAC member artist and show curator Peggy Bonnington, we will feature recent work of four other talented local artists: Leigh Averitt-Nepurud, Jennifer Ford, Miranda Herrick and Clare Coyle Taylor.
The Framemaker

 The Framemaker is proud to present work by Bettye Shely Holte (BeShe), APSU professor emerita. Before retiring from the university in 2006, Bettye Holte served as curator of the campus art galleries and permanent art collection. Her work can be found in public and private collections in the United States and abroad. For this exhibit, entitled, "Flights of Fancy," Bettye explores the owl motif in miniature format, based on ACEOs (Art Cards, Editions and Originals), a movement that is an offshoot of ATC (Artist Trading Cards).
Hodgepodge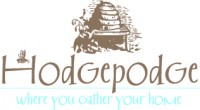 Paige King, at Hodgepodge, is looking forward to hosting Konrad Hack on May 5th.  Konrad works I a variety of media, but most of his work for this show will be drawings.
L&N Train Station

Historian, Dr. Minoa Uffelman, will talk about life in the turn-of-the-century South at 5:30pm at the L & N Train Station, where visual artist Patsy Sharpe is also exhibiting her latest paintings.. The Arts and Heritage Development Council

and Montgomery County Historical Society are teaming up to offer this artistic exploration of historic Clarksville as an extra element for First Thursday ArtWalk.
The Roxy Regional Theatre's Peg Harvill Gallery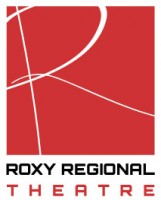 The Roxy Regional Theatre's Peg Harvill Gallery will feature the work of photographic artist Rhonda Taylor.  After checking out Taylor's work, stick around for the 7:00pm performance of the powerful musical THE CIVIL WAR, "an emotional journey" of the most difficult test our nation has ever endured.
Rogate's Boutique
Eunice Kern is the featured artist at Rogate's this Thursday, -May 5th.  Eunice designs and hand paints silk scarves .  Each scarf is an original design hand painted in sophisticated colors that merge into flowing abstracts or more defined designs.
About Kendall Welsh
Sections
Arts and Leisure
Topics
APSU Downtown Art Gallery, ARTifacts: an arts & antiques emporium, Downtown Artists Co-op, Eunice Kern, First Thursday Artwalk, Hodgepodge, L&N Train Station, Miranda Herrick, Peg Harvill Gallery, Rhonda Taylor, Rogate's Boutique, Roxy Regional Theatre, Susan Bryant, The FrameMaker