Topic: APSU Downtown Art Gallery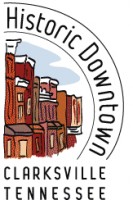 Clarksville, TN – You're invited to join the merchants of Historic Downtown Clarksville

for the monthly Art Walk, which will be held this month on May 5th from 5:00pm – 8:00pm. Kendall Welsh from ARTifacts sent us this information about May's artistic extravaganza.
Participating merchants include ARTifacts

Emporium, The Framemaker, Hodgepodge, the L&N Train Station, The Peg Harvill Gallery in the Roxy Regional Theatre

, and Rogates Boutique.
Participating artists include Susan Bryant, Lisa Cook, Monica Quatrrochio, Nikki Romero, Rebecca Sower, Bob Williams, Leigh Averitt-Nepurud, Jennifer Ford, Miranda Herrick, Clare Coyle Taylor, Bettye Shely Holte, Konrad Hack, Rhonda Taylor and Eunice Kern. «Read the rest of this article»

This year marks the 100th Anniversary of International Women's Day on Tuesday, March 8. In honor of International Women's Day, Her Circle Ezine, a website dedicated to women, is celebrating with a variety of literary and arts events online which includes an event happening in Clarksville. Her Circle Ezine is spotlighting Clarksville's literary history as well as some of the women who continue to promote the arts within the community.
On March 5th at 6:00 pm, Austin Peay's Downtown Gallery is hosting a literary reading. Amy Wright, Mitzi Cross and Kim Leavitt will be reading from their work. Light refreshments will be provided, in part due to the generosity of Silke's Olde World Breads. «Read the rest of this article»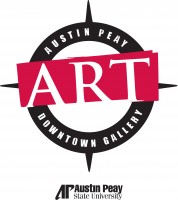 Clarksville, TN – Legal documents, such as old, notarized deeds of trust, aren't usually considered poetic or offer much in the way of aesthetics. The crinkled, yellow pages provide straightforward information about who owns what and where.
But artist and Austin Peay State University drawing professor Billy Renkl views these old papers differently. He sees an entire world of deep, contradictory meanings arising when he uses the documents as a canvas for his pen and ink. «Read the rest of this article»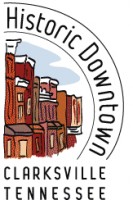 Clarksville, TN – The First Art Walk of the New Year kicked off last night with a mega exhibit by the Friends of Photography at the Downtown Artists Co-op. Alan Goldstein and Tony Centonze both had some really great pieces. Alan has been featured in Clarksville Online with his photographs documenting of the demolition of the old Gateway Hospital.
At Paige King's Hodgepodge,  Beth Ryan was exhibiting her work, she has some wonderful landscapes and wildlife paintings that she creates is a backyard art studio which she shares with her husband.
While ARTifacts Emporium was a buzz about a new silversmith who has started selling her wares at the unique and eleccetic shop.
«Read the rest of this article»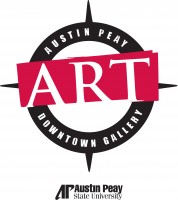 One of the reasons Austin Peay State University opened a gallery in downtown Clarksville was to offer its department of art faculty with an off-campus venue to display their work.
A little less than a month after that space first opened, these professors are doing just that. At 5 p.m. on Dec. 3, the APSU Department of Art Faculty Exhibit opens with a reception to correspond with the First Thursday Art Walk through downtown Clarksville. The show runs through Dec. 31, with the gallery closed Dec. 24-26 for the holidays. «Read the rest of this article»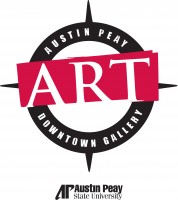 The new Austin Peay Downtown Gallery is housed in a small, two-story building, tucked away in downtown Clarksville's Strawberry Alley. The galley is located at 116 Strawberry Alley, Strawberry Alley was formerly a part of Legion Street.
The inside has that newly renovated odor of fresh paint and clean floors. It's only a mile or less from the main campus, but the new gallery is strategically located in the heart of Clarksville's growing art district. On the first Thursday of every month, this area's many galleries open their doors to crowds of art enthusiasts.
"We're going to add to what's going on around here," Gregg Schlanger, APSU professor of art, said. «Read the rest of this article»