APSU Men's Baseball


Martin, TN – Austin Peay's baseball team, the 2011 Ohio Valley Conference regular-season champions, close out the regular-season portion of its schedule with a three-game league series at UT Martin, Friday and Saturday, at Skyhawk Field. The three-game set begins with a 1:00pm, Friday doubleheader followed by a 1:00pm, Sunday contest.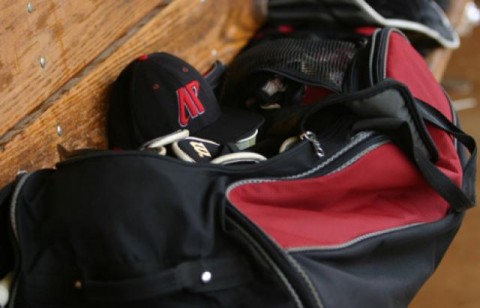 Austin Peay (28-21, 15-5 OVC) has won six consecutive OVC series entering this weekend's set at UT Martin and will seek to end the regular-season on a strong note with the 2011 OVC Baseball Championship looming next weekend. Meanwhile UT Martin (18-32, 9-11 OVC) is suddenly on the outside looking in after suffering a three-game sweep at Tennessee Tech last weekend, including two extra-inning losses. The Skyhawks can clinch their first tournament berth since 1996 with a series win against the Govs or by winning one game and receiving help.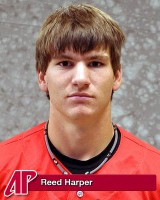 Austin Peay has won 10 of its last 12 contests and is 18-9 since April 1st. Following its series victory against Southeast Missouri, last weekend, the Govs pulled off a 6-5 come-from-behind win against Lipscomb, Tuesday.
The Govs have been on a tear since April 1st with the offense batting an impressive .338 over the last two months and averaging 7.9 runs per game. Sophomore shortstop Reed Harper (.437, 28 RBI, since April 1st), freshman catcher Matt Wollenzin (.429, 11 RBI) and junior third baseman Greg Bachman (.404, 5 HR, 26 RBI) have led the late-season charge.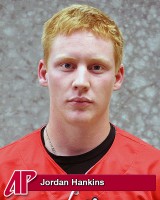 Freshman second baseman Jordan Hankins has rediscovered his touch at the plate and continues to put his name at the forefront of the "Freshman of the Year" conversation with a team-best .366 batting average this season. Harper has used his 27-game hit streak to move into second overall with a .351 batting average. Sophomore first baseman John Hogan, the reigning adidas OVC "Player of the Week," leads the league with 51 RBI and also has 10 home runs this season.
The nation's lone southpaw-only weekend rotation will take its ninth consecutive turn against UT Martin. Junior left-hander Jeremy Dobbs (8-2) will again get the nod in the opener  and will be followed by senior southpaw Jack Snodgrass (2-6). Junior lefty Zach Toney (5-2) will wrap up the weekend's action. That trio leads a Govs weekend pitching staff that has posted a league-leading 4.04 ERA in OVC action this season.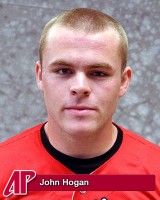 UT Martin returns home after going winless in its recently completed six-game road trip. The Skyhawks are 13-11 at their home field this season, including a 5-3 conference mark with a two-game sweep of Eastern Illinois, a 2-1 series victory against Morehead State and a 1-2 series loss to Murray State.
Freshman designated hitter Phil Sorenson leads the Skyhawks offense with a .414 batting average in conference play while batting .360 overall this season. Senior utility player Trey Karlen is UTM's power man, leading the team with seven home runs and 40 RBI. However, four players have more than 30 RBI this season.
The Skyhawks weekend rotation is anchored by sophomore right-hander Dan Tobik (3-7) and junior right-hander Danny Kelley (1-5) with both starting all seven conference weekends to date. Tobik is 3-3 in conference play with a 7.43 ERA while Kelley holds a 1-3 mark and 7.45 ERA in league action. However, UTM's Sunday starter has been in flux with three pitchers filling the spot this season.