5 Combat Wounded to Get VIP Treatment at Craig Morgan Concert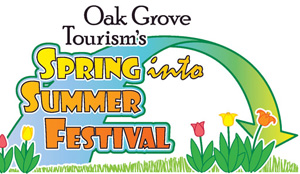 Oak Grove, KY – Five Combat Wounded Soldiers from the Warrior Transition Unit on Fort Campbell have been invited to a meet and greet with country star, Craig Morgan, before his performance at the Viceroy Performing Arts Center in Oak Grove, KY on May 28th, 2011.
 
The soldiers were invited by the Oak Grove Tourism Commission to join the VIP meet and greet and enjoy VIP seating during the show. The Warrior Transition Unit selected the 5 soldiers who will receive the VIP treatment. The concert is part of Oak Grove Tourism's 4th Annual Spring Into Summer festival which is free and open to the public.
Morgan's Military Connection
Craig Morgan
Other than being a very successful singer and songwriter, Morgan is a former Army Soldier with a strong connection to Fort Campbell. In his more than ten years on active duty Morgan served in the 101st and 82nd Airborne Divisions and is a graduate of the ROK Ranger School. Since leaving, he's been an enthusiastic supporter, traveling into some of the most dangerous places on earth to entertain our troops. "I was one of the first artists to go into Afghanistan," says Morgan, who received the 2006 USO Merit Award for his tireless support, an honor also awarded to Steven Spielberg, Elizabeth Taylor and Bob Hope. "Right after the invasion, they were still sweeping up glass in Kandahar in the airport. I get to give those men and women a little piece of home. It really does make a difference."
Morgan's experience in the military played a role in including one very special track on his newest album, This Ole Boy.  He recently became a spokesperson for Not Alone, an organization that empowers and assists soldiers and their families who are dealing with the after-effects of combat – especially combat stress – as they transition to life back home. Morgan was asked to write a song for the organization and the result was so strong that he knew he had to include it on the album.
"It's a sensitive subject," admits Morgan. "I've been in that environment myself and I know that the things that they see and experience are unlike anything that most people can comprehend.  So I felt like it was something that we could help with.  If I can help raise funds and awareness to help those men and women and have an impact, I'm honored to do it."
About the Spring Into Summer Festival
The 4th Annual Spring Into Summer Festival, organized by Oak Grove Tourism, will begin at 12:00pm on May 28th-29th, 2011 at the War Memorial Walking Trail Park. Activities include FREE carnival rides, variety shows, pony and train rides and food and merchandise vendors. The festival is free and open to the public. Craig Morgan will be the headline performer Saturday night of the festival. Sponsors include, Navy Federal Credit Union, Miller Lite, BB&T, Holiday Inn Express of Oak Grove, Garland Nissand, Eagle Post and Fort Campbell Courier.