Written by Spc. Michael Vanpool
101st Sustainment Brigade, 101st Airborne Division (AA) Public Affairs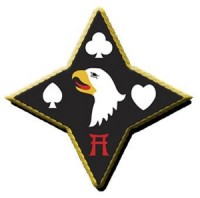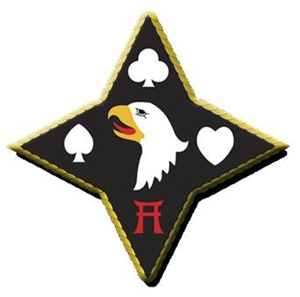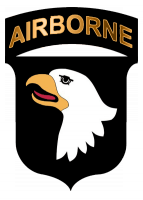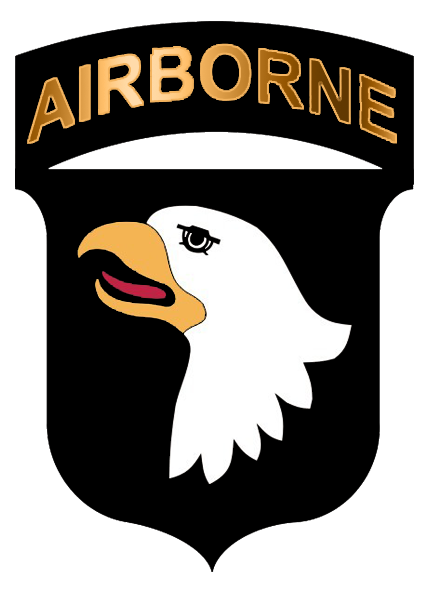 Bagram Airfield, Afghanistan – A new group of Air Force medics recently attached to the 101st Special Troops Battalion, 101st Sustainment Brigade, got their first taste of battlefield training with the unit during a mass casualty exercise.
"This is what I signed up for," said Airman 1st Class Julynn Guiwan said. "To save lives, do my job and bring people back home to families."
Guiwan is one of a new group of Air Force medics recently attached to the battalion. The exercise is designed to get them ready to prepare and train for attacks on Bagram Air Field during their six-month deployment.
"We used this opportunity to train new Air Force medics," said Master Sgt. David Dennis, the non-commissioned officer in charge of the brigade medical operations section. "The Air Force medics are not typically trained in trauma, they're usually found in the clinic."
The medics are individual augmentees from various duty stations. They come together prior to leaving for Afghanistan for stateside training at Fort Sam Houston, Texas, and Fort Dix, NJ.
"The training today reinforces what they learned at the training site," Dennis said. Now that they're here with the guys they're working with, they're doing it on soldiers and not other students."
In the event of an attack on Bagram, the medics, both Air Force augmentees and Army medics deployed with the brigade, sweep an area of the base and save any casualties. They also work in the 101st Sustainment Brigade Troop Medical Clinic here and provide medical care for several convoys of the brigade and its 142nd Combat Sustainment Support Battalion.
For the Air Force medics attached to the brigade, this mission is a stark contrast to their typical duties working at clinics and hospitals. They are spending their first couple weeks here learning the ropes from the outgoing Air Force medics and Lifeliner medics.
As the new medics went through the exercise, they used their previous knowledge while learning in the new environment.
"It was a walkthrough for the new guys," said Air Force Staff Sgt. Kristin Taylor, a medic attached to the 101st Sust. Bde. "I feel confident in new Air Force medics' combat skills and sense of urgency."
As the alarms blared a warning of an incoming attack during the training exercise, the medics quickly grabbed their gear to look for potential casualties. During any attack, the medics run through the various office and livings buildings to check for an injured people.
This was the first experience for the latest group of Air Force medics performing their new jobs here. They checked the various areas, quickly, making sure that all people were safe and caring for the injured on the spot. The more injured personnel would be either moved to the clinic or hospital.
"It's a lot more real here," Guiwan said. "Back home you're in the forest. Here, you're in the desert, you hear the planes and the big voice. The Afghans and other militaries are walking around and watching you train."
The experienced soldier and airmen followed the fresh batch of medics to observe and offer advice. "It helps them build confidence in their skills," Dennis said