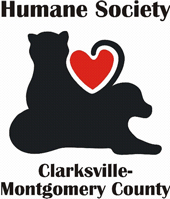 Fellow Friend of Animals:
We are looking a few donations as well as several volunteers to help at our DOG DAY appearance next Saturday, June 18th from 8:00am-1:00pm, being held in conjunction with the Downtown Market at Public Square/City Hall. Please sign up for setup (7:00am-8:00am), cleanup (1:00pm-2:00pm), 8:00am-10:30am, 10:30am-1:00pm, or any combination of these options. Help is needed in the following areas:
Homemade Pet Treats

– Please consider donating homemade pet treats for the event. All items must be homemade (event rules J). "Chocolate" dipped dog biscuits are always a big hit too (& we have plenty to donate to anyone interested in dog-friendly dipping).

Lemonade Stand

– We would love to find a Girl Scout Troop or other youth group to man the lemonade stand. Snacks will also be sold. Set up begins at 7:30am.

Face Painting

for Kids

Dog Painting

–Help dogs find their inner artist using paint, paper & their paws!

HSCMC & SNC Table

–Assist a board member with our Spay-Neuter Clarksville! and Humane Society information booth.

Retail Table

– Assist with retail sales to include homemade blankets, ruffles & other fun doggy items.

Foster Dogs

(heat index permitting) – sit with and/or provide transportation, potty breaks, walks, watering, etc. for foster dogs attending the event.

Transportation

– provide transportation of items from our office to the event and vice versa; provide transportation for our foster pets to and/or from the event as needed.
All tables & chairs will be under tents for shade. Cold bottled water will be available to volunteers for FREE. There is an indoor restroom nearby as well.
Donations Appreciated: Bottled water, sodas, fruit juices, snacks that can withstand the heat, bags of ice, kiddy pool, Country Time instant lemonade. Please drop items off during office hours (M/T/F/Sat from 9:00am-2:00pm or W/Th from 4:30pm-7:30pm) no later than Friday, June 17th at 2:00pm.
Please reply with the donations and/or time frame(s) can help with. Flexibility is very much appreciated.
Thank you!
Sections
News
Topics
Clarksville-Montgomery County Humane Society, donations, Downtown Market, Volunteering