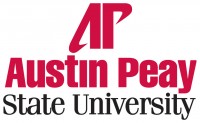 Clarksville, TN – Elementary and middle school teachers from Dickson, Cheatham, Humphreys, Montgomery, Robertson and Stewart counties are participating in STEM workshops at the AP-STEM Center at Austin Peay State University.
One set of workshops was from May 31st-June 9th, and the second session is under way until June 23rd.
The focus of the conference will be strategies for integrating science, technology, engineering and mathematics principles into instruction for grades 4-8.
Sponsored by a noncompetitive congressional award made to APSU, APSU faculty leading the workshops are Dr. Ann Assad, department of mathematics and statistics, and Dr. Sheila Pirkle, director of the AP-STEM Center in the College of Education.
As part of this program, teacher-participants hear presentations by engineers Joanna Assad from the Honeywell Corp. and Dr. Aaron Olita with Trane Corp.
For more information, notify Dr. Sheila Pirkle, director of the APSU STEM Center, by telephone at 931-221-7055.