Clarksville, TN – You can show your patriotic spirit by contributing a 3-foot-by-5-foot American Flag to be placed on the 101st Pedestrian Bridge. Flags can be donated in memory of or honor of a soldier or purely as a display of patriotism.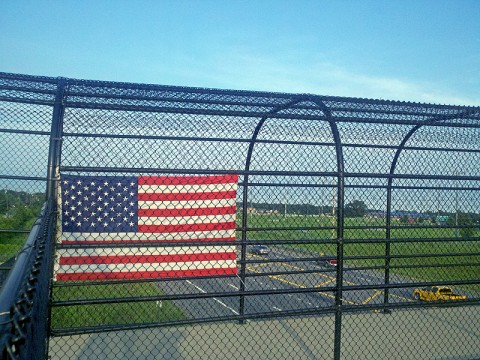 To donate a flag or money towards a flag, contact Councilman Marc Harris at
or drop off a flag at 281 Stone Crossing Road, behind Minit Mart on Peachers Mill Road and 101st Parkway. Our community has until Sunday, July 3rd, to cover the bridge as a display of our community's patriotism.
The flags will be kept until next year to cover the bridge once again.