Pitchers To Represent Sounds, Pacific Coast League At Triple-A All-Star Game On July 13th In Salt Lake City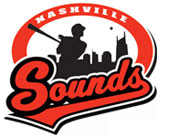 Nashville, TN – Nashville pitchers Mark DiFelice and Sam Narron have been named to the Pacific Coast League All-Star team and will represent the Sounds on the 30-man squad that takes on the International League stars in the 2011 Triple-A All-Star Game on Wednesday, July 13th at Spring Mobile Park in Salt Lake City, Utah.
Both players were selected as reserves for the contest by the PCL office.
Mark DiFelice
The 34-year-old DiFelice has posted a 2-1 record, team-leading six saves, and a 2.17 ERA (7er/29.0ip) in 17 games (three starts) for the Sounds. He has struck out 31 batters in his 29.0 innings while issuing only six walks and holding PCL hitters to a .227 batting average.
DiFelice, a member of the Milwaukee's 40-man roster, also spent eight days in the big leagues in mid-June, where he posted a 12.00 ERA (4er/3.0ip) in three relief outings for the Brewers.
The All-Star nod is the sixth mid-season honor of DiFelice's 13-year pro career. His most recent appearance came in the 2007 Southern League All-Star Game, when he was the North Division starting pitcher and earned the win after working a scoreless inning. The Nashville right-hander previously appeared in the 2006 Atlantic League All-Star Game, the 2001 Southern League All-Star Game, the 1999 Carolina League All-Star Game, and the 1998 Northwest League All-Star Game.
Sam Narron
The 29-year-old Narron currently ranks second among Pacific Coast League hurlers with a 3.70 ERA. On the year, the lanky left-hander is 4-3 with a 3.70 ERA (36er/87.2ip) in 15 games (13 starts) for Nashville. Narron has authored five quality starts as well as the Sounds' lone complete game of 2011.
It is the second mid-season All-Star selection of Narron's 10-year professional career. He previously participated in the 2004 Texas League All-Star Game.
One former Sound was named as an additional participant for the PCL team in the 2011 Triple-A All-Star Game. Left-hander Dana Eveland, who went 6-5 with a 2.74 ERA in 20 appearances for Nashville in 2006, will be a member of the PCL roster as one of two Albuquerque Isotopes players in the game.
The 2011 Triple-A All-Star Game will be broadcast live on television on MLB Network as well as on the radio on 104.5 FM "The Zone" at 8:00pm CT.
Sections
Sports
Topics
Mark DiFelice, Nashville Sounds, Nashville TN, Pacific Coast League, PCL, Salt Lake City UT, Sam Narron, Triple-A All-Star Game