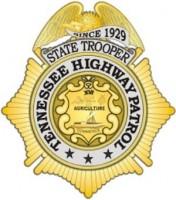 Clarksville, TN – Around 2:46pm yesterday afternoon, a 1998 Ford Ranger Pickup was traveling west bound on I-24 near mile marker 1 when it left the road, crashing into a tree. The accident forced the closure of the west bound lanes of the interstate for approximately an hour.
Three occupants were in the vehicle. The driver and one passenger riding in the cab, had to be extricated from the vehicle by emergency responders. They were then transported by the Vanderbilt Lifeflight and Air Evac Lifeteam helicopters to Vanderbilt University Medical Center in Nashville, TN. The third passenger was a 13 year old boy who was riding in the bed of the pickup, and was ejected upon impact. After initial treatment on scene, the he was also transported to Vanderbilt Medical Center by ambulance.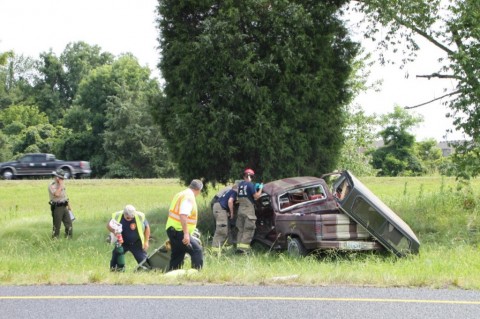 The cause of the accident is currently unknown, however some evidence suggests that the vehicle may have been the victim of a tire blowout, as the left front tire of the vehicle was found deflated. The accident is under investigation by the Trooper Becker and Sgt. Hobbs of the Tennessee Highway Patrol.
 Photo Gallery