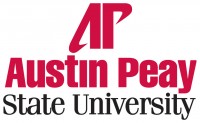 Clarksville, TN – Austin Peay State University and Volunteer State Community College are partnering to offer a new transfer degree program, the Chemical Engineering Technology 1+1 Agreement.
This new program links Vol State students with APSU to create a seamless transition from Vol State into the chemical engineering technology (ChET) program at APSU. The two-year program awards the Associated of Applied Science credential.
Graduates of APSU's chemical engineering technology program can seek employment opportunities at various companies such as Hemlock Semiconductor Group in Clarksville, a leading manufacturer of products used in the growing solar cell technology industry, as well as the Tennessee Valley Authority and Wacker Chemie in Cleveland, TN, which produces hyper-pure crystalline polysilicon for solar cells.
Students may take up to 33 credit-hours in general education courses at Vol State to transfer into the A.A.S. degree program at APSU for the remaining 27 credit-hours in chemical engineering technology coursework.
For more information, contact Dr. Chester Little, director of the APSU ChET program, 931.221.1601 or littlect@apsu.edu; the APSU Department of Chemistry, 931.221.7626 or liverettd@apsu.edu; or the Vol State Math and Science Division, 615.230.3272 or Nancy.Morris@volstate.edu.