Written by Sgt. Shanika Futrell
159th Combat Aviation Brigade Public Affairs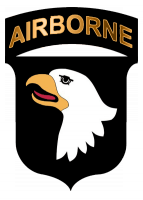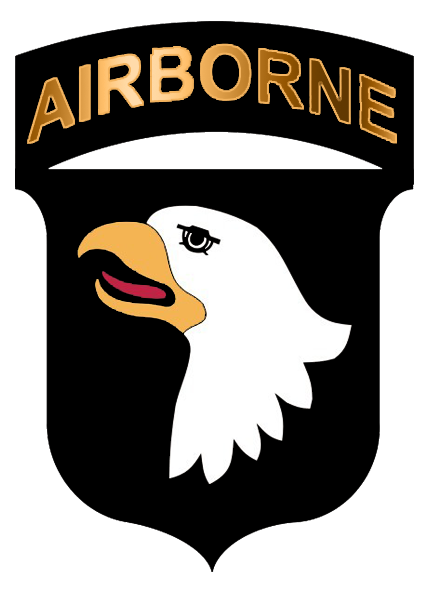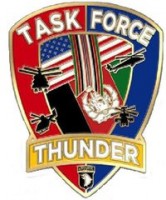 Kandahar Airfield, Afghanistan – Hawaii's Task Force Voyagers (Company B, 1st Battalion, 171st Aviation Regiment), handed over its reins to Colorado and Nebraska's Company B, 2nd Bn., 135th Avn. Rgt., after its relief-in-place here at the end of July.
When it is time for units to rotate out of theater, they conduct a relief-in-place with the incoming unit to ensure its soldiers have the necessary intelligence information and situational awareness to assume the mission seamlessly.
Though this transition may appear instantaneous because of the abrupt transfer-of-authority ceremony that finalizes the exchange, the process is not always easy.
"There are a number of tasks associated with conducting a proper RIP, and time definitely plays a factor into how effectively these tasks are completed," said Capt. Johnny Wandasan, the TF Voyagers' commander. "Fortunately, the incoming commander for B/2-135, and I have been in communication over the past few months, and that synchronization has allowed us to accomplish the RIP/TOA process within a short window of time."
There are several things two units must do before the transfer of authority happens, and for an aviation unit, this task can be difficult to learn in a short time span.
"During a RIP, our counterparts had to show and tell us where the (forward arming and refueling point) operations were located, familiarize us with the local area orientation, talk about the different approaches to the (forward operating base), where things were and what they look like-the list goes on, and all of this is taught in a couple of weeks," said Sgt. 1st Class Brett Meredith, a platoon sergeant with B/2-135.
Before the reins were given over to B/2-135 the main things they focused on was identifying contacts who would help with their mission-inspectors, maintenance and technical supply personnel.
"Receiving this information is vital to the mission to keep the aircraft up and running," said Meredith. "It is imperative we keep every last bird properly working. You never know when you will get that call to do a long line or a sling load; you do not want to be that person to say you cannot perform the mission at that time because the aircraft is down for maintenance. Our crew chiefs are full-time mechanics at home, so we bring more to the table than meets the eye."
B/2-135 trained hard before deployment to ensure they were ready for the mission.
"We trained a lot in the mountains and conducted several dust and high-altitude landings," said Chief Warrant Officer 3 Sunny Beach, a CH-47 Chinook pilot for B/2-135. "Training hard brings about mission success, and this training was very important because this is exactly what we will have to do while deployed here."
B/2-135, has not conducted many deployments, but its previous two were definitely successful ones.
"We received a Quad-A Aviation Unit-of-the-Year award for one of them," said Meredith.
There are several challenges a unit will have to face when deploying, but for B/2-135, they have an advantage.
"Since our formation is composed of soldiers from Nebraska and Colorado, we provide the perfect balance for the brigade," said Meredith. "The soldiers from Colorado perform dust landings all the time and mountain training, which is much like the terrain here. The soldiers from Nebraska do several snow landings and mountain training as well, which is something the unit will need here soon."
Falling into the footprint of another company that has already established itself mid-tour of a brigade's deployment can be challenging, but Capt. Marcus Wilhelm, the company commander for B/2-135, said, it's actually making things easier this time around.
"Our counterparts were in a good battle rhythm, and we can just fall right in and go with the flow of things," he said.
Now that the TF Voyagers have gone home for a well-deserved rest, Wilhelm said his company is more than ready to continue the mission with Task Force Thunder (159th Combat Aviation Brigade).
"The weight has been lifted off the shoulders of the (TF Voyagers) soldiers, and placed upon my formation, and we are more than prepared after a successful RIP to take this challenge," he said.
B/2-135 bring quite a few capabilities to the fight.
"Since we fly CH-47 Chinooks, we are able to sling load, conduct a long line, internal and external loads, as well as provide rescue and recovery," said Beach. "You don't find many companies that still conduct long lines, but we provide that capability as well."
This Chinook unit does not only move equipment, but passengers who are moving around within Regional Command-South's area of operation.
"This includes moving personnel from this aviation brigade, to moving ground units throughout the Regional Command-South's (area of operation)," said Wilhelm.
Ground units rely on aviation units to move around on the battlefield and to provide them with the equipment they need.
"You call, we haul," Wilhelm said. "We appreciate everything you do for us, and we will support you to ensure your success."
It is all about what the troops on the ground do out there, and B/2-135, supports them 100 percent, said 1st Sgt. Gregory McBride, the first sergeant for B/2-135.
"Stay safe and watch out for each other at all times," he said. "Safety is the key to a successful mission."