Clarksville, TN – The Montgomery County Conservation Club is pleased to announce a Boating Safety Course presented by the Coast Guard Auxiliary.
Coast Guard Auxiliary will be giving a boater's safety class Saturday August 27th, 2011, 9:00am in the Montgomery County Conservation Club House located just off Seven Mile Ferry Road. The class will last approximately 6 hours (9:00am – 3:00pm).
There are more boats on the Cumberland River than in recent years and with that more inexperienced or uneducated boat operators.  The Montgomery County Conservation Club wants to ensure boat operators in the Montgomery County area are knowledgeable and educated in boating safety.
This is a great opportunity to improve boating safety on the Cumberland river by educating new boaters and a refresher for veteran boaters.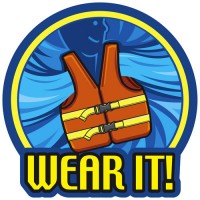 For those born after January 1st, 1989, the Coast Guard Auxiliary will proctor state exams for powerboat operator permits, you will need to pre-purchase a Type 600 Exam Permit from TWRA. Cost is $10.00 and you can get this permit from Walmart, Bait shops, Bass Pro, etc. (Minimum age to become certified is 11)  Also, we are asking for a $10.00 donation with all proceeds going to the Coast Guard Auxiliary.
If you are interested in taking advantage of this great opportunity, please contact Rob Duncan at mccc132@gmail by August 22nd, 2011.
Let's keep the Cumberland River safe – Get Educated!