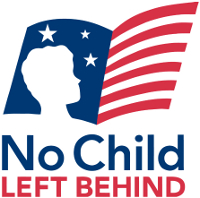 Let's get one thing straight. Teaching every child to his or her maximum potential is the ideal outcome that every teacher in this country hopes to reach. The law called "No Child Left Behind" (NCLB) is not the way to reach this goal.
What NCLB has accomplished is a maximum amount of testing that has cheated most children out of the potential for even thinking of reaching maximum learning time.
Let's look, for instance, at the number of tests the elementary school in which I teach administers to each child. Of course, Friday is test day for all regular classes—spelling, reading, math, science, social studies, etc. In addition, most children take ThinkLink (a standardized test) twice a year, two mock writing tests plus the Tennessee Comprehensive Assessment Program (TCAP) Writing Assessment (fifth grade in February), TCAP testing in language arts, math, science and social studies in April, language common assessment tests, math common assessment tests, many AR tests (these are individual tests for each book the child reads), physical education tests, reading tests for comprehension, and a number of other tests.
Think about it. Are standardized tests the reason children go to school?
Each morning our principal asks over the intercom, "Why are you here?" The children answer, "To learn."
What they are learning is to take tests, thanks to No Child Left Behind. The bottom line on NCLB is that every child should be ruled competent in every subject tested by 2014. Latest estimates are that about two-thirds of the schools in our country are not going to make these benchmarks by 2014. Does it make any sense then to keep on down this path? Obviously, the answer is "NO!"
Ask educators what they think of the entire NCLB fiasco. If they are honest, they will probably have a difficult time not resorting to four letter words in their assessment of the disaster it has created in our schools.
Every year right before the TCAP Writing Assessment and the TCAP, every fifth-, eighth- and eleventh-grade teacher in Tennessee is stressed to the max with the anxiety of whether or not students are going to pass these standardized tests. (In other states, the same thing occurs but they just call the test something else like Standards of Learning or SOL in Virginia, etc.)
Our brilliant politicians, by deciding they know more about teaching than professional educators, have decreed all kinds of interesting "standards" that each child is supposed to learn. Some of these make sense; others don't.
It is paramount that everyone understand that the United States is one of the few countries where every child is educated. In most countries, children who reach a certain age are either sent to schools to prepare for college, or to schools where they learn a trade, or to other facilities for specialized knowledge depending on the child's disability.
Fortunately, President Barack Obama is recognizing that NCLB has left behind a great many children—and consequently, he is allowing states to begin to opt out of this system.
How are teachers going to feel about this? They are shouting, "Hallelujah!" and so should parents and students!
Yes, we want to educate our children to their fullest potential—but NCLB is not the way. Standardized tests work for people who are good "test-takers" but not for everyone. Some children just freeze on tests; they may know every answer but are paralyzed with fear.
NCLB has created reams of paperwork, hours of anguish, statistics that may or may not mean anything significant. It was a flawed system the day it was created and is still a major blockade to effective learning.
Children need supportive environments in which to learn. They do not need to fear the next day at school because yet another test is being waved in their faces. Sadly, as soon as something new is introduced in the classroom these days, the first question out of the mouths of many children is, "Are we going to have a test on this?"
The goal of good teaching is to have the child assume responsibility for learning on his own. The idea for many of these children is that the only thing that matters is passing a test.
Isn't it time that we allowed children and educators the freedom to celebrate learning without an ax hanging over everyone's head?
NCLB needs to be shelved because it was not viable from Day One.
Celebrate kicking NCLB to the curb and let's not fall for judging educational facilities by how many people are good test-takers.
Our children will learn better when this failed project is history.