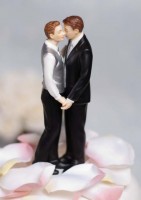 I do not believe in the idea of a slippery slope and neither should you.
The "slippery slope" is a phrase that means once one action is taken, another action – worse and inevitable action – will follow.  Slippery slopes are used heavily in political and moral issues as justifications against certain ideas.
if we let same sex couples marry, what will be next?  People marrying dogs?
if we let them raises taxes a dime this year, what will stop them from raising taxes a dollar next year?

Slippery slopes never lead to desirable outcomes, always undesirable.  Slippery slope statements are intended to paralyze people from taking action. The speaker is trying to control the listener by threatening if the listener takes an action it will lead to an inevitable, undesirable action.  This is purposeful manipulation.

The problem is that the manipulator acknowledges that the listener is empowered to take the first action, but denies the listener the power to stop the second action.  Why can we not pass a law saying same-sex unions are okay and another saying you cannot marry your dog?  Why can't we say the tax increase of a dime this year is reasonable but a dollar next year is excessive?

The slippery slope argument disempowers the individual from taking an action that otherwise the individual might take.  The next time someone refers to a slippery slope, pay attention, empower yourself and confront the speaker with confidence.  The slippery slope only exists in the realm of lazy debate.



About Blayne Clements
I am a 30 something graduate from Austin Peay State University, where I graduated in 1997 with two majors (Accounting and Finance). I am a very happily married man, with one beautiful daughter. I enjoy a professional life of public service and a personal life of travel, reading, music, and always trying to learn from others.
Sections
Commentary
Topics
same-sex marriage, Taxes