APSU Sports Information: Austin Peay Baseball

Clarksville, TN – Austin Peay State University's baseball team has turned to the junior college ranks for an addition to its pitching staff, adding Zach Hall, of Troy, IL, who has signed a national letter of intent.
Hall, a 6-1, 185-pound, left-handed pitcher, finished his freshman campaign at Parkland College with a 6-1 record and 4.11 ERA. He recorded 44 strikeouts and 23 walks in 50.1 innings pitched as the Cobras reached the National Junior College Athletic Association's Region 24 semifinals.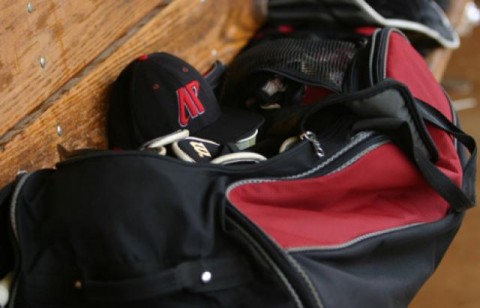 "One of our main goals in this recruiting class was to sign a front-line left-handed pitcher who has the ability to make a major impact and pitch in our conference rotation." said Austin Peay head coach Gary McClure. "Zach is a quality left-handed pitcher who possesses a heavy fastball that will sit in the upper 80's (mph) and touch the lower 90's. He also flashes an above-average curve ball he can throw in any count, as well as a change-up that has become a very solid third pitch for him and is getting better."
Hall played his prep career at Triad High School and was a first-team all-conference pitcher and second-team all-conference outfielder. On the mound he was 7-6 with a 2.91 ERA during his senior season, striking out 114 batters in 79.1 innings pitched. At the plate he led Triad with a .371 batting average, four home runs and 23 RBI. Hall also played basketball, averaging 9.4 points and 3.6 rebounds per game as a senior.
2013 Austin Peay Baseball Incoming Class
Jared Carkuff, 6-2, 160-pound, right-handed pitcher, Bell Buckle, TN. (Cascade HS)
Hunter Lindley, 5-10, 185-pound, pitcher/infielder, Germantown, TN. (St. George's Independent School)
Jake Walters, 5-10, 190-pound, infielder, Sparta, IL. (St. John Vianney HS)
Tommy Hager, 6-0, 185-pound, outfielder, O'Fallon, MO. (Fort Zumwalt West)
Zach Hall, 6-1, 185-pound, left-handed pitcher, Troy, IL. (Parkland College)