State Troopers will strictly enforce Seat Belt Usage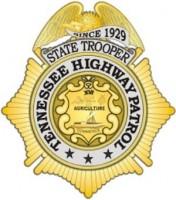 Nashville, TN – Sixteen people lost their lives on Tennessee roadways during last year's Thanksgiving Day Holiday period. That's why the Tennessee Highway Patrol will be hitting the roads, along with millions of Americans, in a high-visibility, safe driving enforcement campaign for the 2011 Thanksgiving Day Holiday.
Beginning at 6:00pm, Wednesday, November 23rd through midnight Sunday, November 27th, State Troopers will saturate the interstate systems and high-crash corridors across Tennessee, placing an emphasis on impaired driving, seat belt usage, and traffic law compliance.

"We want everyone traveling in and through Tennessee to get to their destination safely," Commissioner Bill Gibbons said. "Our State Troopers are covering a large portion of the interstates to ensure motorists are obeying the law and wearing seat belts. "We urge all motorists to start the holidays off on the right foot and buckle up on every trip."
AAA predicts holiday travel will increase four percent this Thanksgiving. An estimated 872,000 people are expected to travel by automobile in Tennessee. Sixteen people were killed in 14 fatal crashes on Tennessee roads during the 102-hour, Thanksgiving Holiday Period in 2010. That is an increase of 60 percent over the totals from 2009 and 2008 (10 each year). Eight of the 12 vehicle occupants who were killed during the 2010 Thanksgiving Holiday weekend were not wearing safety restraints.
Although safety belt usage climbed to 87 percent in 2011, more than 59 percent of passenger vehicle occupants killed in Tennessee traffic crashes were not wearing a safety belt in 2010 (among known seatbelt usage). According to the National Highway Traffic Safety Administration (NHTSA), on any given day about 38 passenger vehicle occupants who are not buckled up are killed in motor vehicle crashes.
"The research shows that it's almost nine times safer to wear your seat belt every time you get in the car," THP Colonel Tracy Trott said. "The message for everyone is to buckle up – it is the single most effective way to protect yourself in a motor vehicle crash. Our goal is to save lives, not issue tickets."
Research has also shown that when lap and shoulder belts are used properly, the risk of fatal injury to front-seat passenger car occupants is reduced by 45 percent, and the risk of moderate to serious injury is reduced by 50 percent. NHTSA statistics indicate that those least likely to buckle up are teens; young adults; males; nighttime riders; motorists traveling on rural roads; and individuals traveling in pickup trucks.
Each of the eight THP Districts has its own enforcement plan for the Thanksgiving Holiday period, including bar checks, line and saturation patrols, as well as stationary observation. On Wednesday, November 23rd, the THP's Chattanooga District will also utilize Tennessee Department of Transportation (TDOT) message boards that will read, "Expect Heavy Highway Patrol Enforcement." During its high-visibility effort, every available Chattanooga District trooper will saturate Interstate 24 and Interstate 75, traveling into and leaving the state. Last year, the district received 71 service calls on the interstates on the eve of Thanksgiving, and the goal is to reduce that number by having troopers strategically placed on the highways.
"Our statewide goal is to reduce the number of serious injury and fatal motor vehicle crashes," Trott added. "No matter what the method, the point is, we'll be out in force and looking for impaired or aggressive drivers and those who blatantly disregard the rules of the road."
As of November 21st, preliminary statistics indicate that 837 people have died on Tennessee roadways in 2011, a decrease of 113 deaths compared to 950 fatalities at this same time a year ago.  Many of the deaths could have easily been prevented by simply buckling a seatbelt.
About the Tennessee Department of Safety

The Tennessee Department of Safety and Homeland Security's mission is (www.TN.Gov/safety) to ensure the safety and general welfare of the public. The department encompasses the Tennessee Highway Patrol, Office of Homeland Security and Driver License Services. General areas of responsibility include law enforcement, safety education, motorist services and terrorism prevention.