Written by Spc. Michael Vanpool
101st Sustainment Brigade, 101st Airborne Division (AA) Public Affairs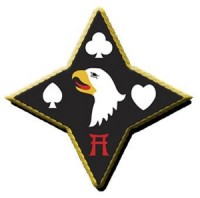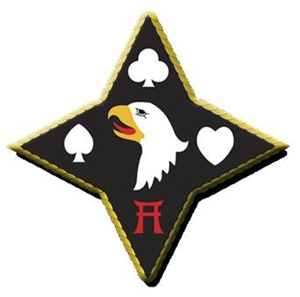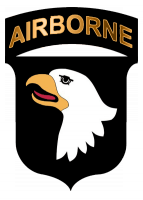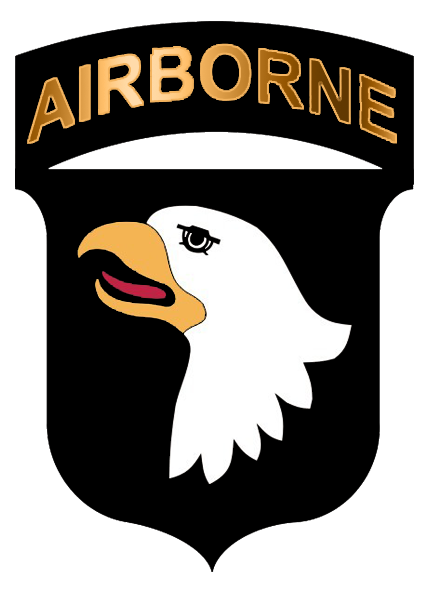 Fort Campbell, KY – As each of the newly promoted sergeants shook Sgt. Maj. of the Army Raymond Chandler III's hand, they resounded with a forceful "Yes."
"Are you ready to take the charge of the non-commissioned officer?" he asked as they were handed a plaque of the NCO creed.
Eight air defenders of the 2nd Battalion, 44th Air Defense Artillery Regiment, 101st Sustainment Brigade were inducted into the NCO Corps during a ceremony at the Wilson Theatre here, December 2nd.
"When you read this creed, you'll understand what it really means to be a non-commissioned officer," Chandler told the new NCOs and crowd. "What's important to take away is that it's not the words, it's your commitment to the idea that's behind the words."
The senior enlisted soldier spoke of the importance of living the creeds and following the regulations during the Army drawdown.
"I don't want to make the NCO Corps look bad, I want to do my job, I want to execute like these stripes represent," said Sgt. Sean Fausett, a force protection NCO for the 2-44 ADA and one of the inductees.
Fausett and the other seven NCOs were inducted into the ceremony as the end of the 2-44 ADA's "Strike Fear" week. Throughout the week, the air defenders performed a Soldier and NCO of the quarter competition, leader developments and concluded with the NCO induction, Friday.
All of these events help keep the current leadership ready and prepare the next generation of leaders.
"An NCO induction ceremony is the defining moment in a soldier's life when they cross that line of authority," said Sgt. Maj. Heather Smith, the operations sergeant major for the 2-44 ADA.
"When they separate from a specialist to an NCO," she said, "there has to be that moment when they cross that line and realize that they are no longer a specialist anymore."
The symbology of crossing the NCO sabers dates back to the beginnings of the US Army, and it served as a significant event for the new sergeants.
"Yesterday, when we were practicing, I was wearing my specialist, as soon as I put on my stripes, I wasn't nervous at all," Fausett said. "I'm excited about this ceremony because being inducted by the sergeant major of the army is a big deal.
As the eight NCOs take charge and lead their soldiers, the sergeant major of the Army offered them words of advice in this new role.
"Train and development your subordinates," Chandler said. "Make mistakes, there's nothing wrong with making mistakes, just improve."
While improvements are made with the new sergeants as they learn their responsibilities, they have seasoned veterans to lean on.
"Today impacts their leadership, the words the sergeant major of the army said to them, character, competence and commitment," Smith said. "You don't just say the words of the non-commissioned officer creed, you live by them. And to hear it from the senior enlisted leader of the Army just speaks volumes to these soldiers."