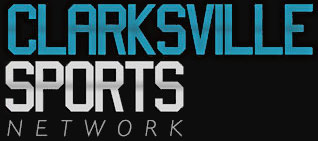 Clarksville, TN – It wasn't a good night for Kenwood High School or Northwest High School in the Queen City Christmas Tournament as each lost their games Tuesday night. Host Kenwood lost the nightcap, and just for the second time this year overall,  to undefeated Dyer County 89-63. Winless Northwest was unable to get Cheatham County in the opener 62-43.
The tournament concludes Wednesday with Cheatham County playing Page at 5:00pm, Dyer County meeting Christian County (KY) at 6:30pm and crosstown rivals Kenwood and Northwest ending the event at 8:00pm.
Dyer County 89, Kenwood 63
Kenwood (10-2) was ahead at the end of the first quarter, but Dyer County simply was the hotter team in the second and third quarter and went on to down the Knights 89-63.
Kenwood led 16-12 at the end of the first and took that advantage on Will Simmons' three point play with 2.4 seconds left in the period. The Knights biggest lead of the game came when Daniel Norl sank a 3 with 3:36 left in the first that made it 11-4.
But once Dyer County (12-0) took its first lead, 20-18 with 6:22 left in the second quarter on Cedarius Taylor's putback, it never let it go. Dyer County outscored Kenwood 25-10 in the period to take a 37-26 lead in at halftime. The 13-point advantage was Dyer County's biggest in the second quarter.
Kenwood was outscored 25-15 in the third quarter and trailed 62-41 at the end of it. Dyer County also outscored the Knights 27-22 in the fourth quarter en route to its 89-63 victory.
Dyer County 12 25 25 27 — 89
Kenwood 16 10 15 22 — 63
Dyer County (89): Demarcus Jordan 2, Jamaal Ahmad 16, Robert Hubbs 24, Fred Yarbrough 11, Cedarius Taylor 10, John Hudson 12, Tay Kennedy 10.
Kenwood: Guy Stanford 3, Trent McLauren 9, A.J. Richardson 5, Daniel Norl 15, Will Simmons 5, DeAndre Lisnbee 21, Maleek Hall 5.
Cheatham County 62, Northwest 43
Cheatham County outscored Northwest in each quarter and went onto win its game over Northwest High 62-43.
The Cubs led 9-5 at the end of the first, 30-15 at halftime and 45-27 at the end of the third .
Northwest falls to 0-10 on the season, Cheatham County improved to 8-4.
Cheatham County 9 21 15 17 — 62
Northwest 5 16 6 16 — 43
Cheatham County: Mike Boyd 3, Devin Conner 3, Jacob Summers 30, Reece Hunter 2, Thatcher Brinkley 5, Brandon Boyle 2, Ashtan McGowan 6, Brady Bose 9, Billy Thomas 4.
Northwest : Traman Moore 5, Terrell Chambers 23, Xavier Shavers 8, Walter Williams 1, Ramant Lewis 3, Sam Masters 2, Khari Banks 1.