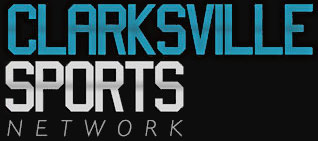 Clarksville, TN – Northeast High's boys' team was handed its first loss of the year in a 57-51 defeat to Brentwood in the Hickman County Tournament semifinals Thursday night. The Eagles' Alex Poythress was held to nine points in the loss. Northeast falls to 14-1, while Brentwood improved to 12-4.
Clarksville High lost in the championship game of the Father Ryan Tournament to Mount Juliet 50-45. Drake Young scored 21 for the Wildcats, who fell to 9-7 this season.
In girls games, Rossview held off Harding Academy 55-53 in the FRA Tournament. Janie White scored 19 to lead Rossview, which improved to 13-2.
Boys Basketball Wrap: Brentwood 57, Northeast 51
Northeast    10     14     15     12     51
Brentwood    11     15     9     22     57
Northeast: Nick Agnew 3, Jaylen Baker 15 , Carlos Herrera 6, Michael Pardue 4, Myron Poydras 14, Alex Poythress 9
Brentwood: Asa Duvall 13,Gates Gustafson 2, Cole Harrison 2, Will Jones 4, Ryan Meacham 4, Jack Montague 21, Andy Schumpert 11
Mount Juliet 50, Clarksville High 45
Clarksville High  12     11     4     18   —  45
Mount Juliet 2     14     19     15   —  50
Clarksville High: Grant Alberstadt 6, Anthony Hightower 13, Chase Knott 3, Tevin Majors 2, Drake Young 21
Mount Juliet: T.J. Bell 4, Caleb Chowbay, C.J. McEwen 12, DaShawn McMurry 8, Daniel Schroder 2, Brandon Shepard 4
Girls Basketball Wrap: Rossview 55, Harding Academy 53
Harding Academy 11     6     17     19  — 53
Rossview                12     12     16    15  — 55
Rossview: Caitlin Campbell 4, Brandy Claybrooks 10, Ashley Powers 1, Dayisha Skelton 13, Cassidy Taylor 1, Jasmine Taylor 7, Janie White 19