Redistricting plan passes following intense negotiations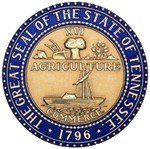 Nashville, TN – The Tennessee General Assembly kicked off the second year of the 107th General Assembly this week and passed a constitutionally required redistricting plan to adhere to new census numbers, said Rep. Joe Pitts.
 
"I voted against this legislation because the voting public deserved the opportunity to see the redistricting plan that will determine their House District in the Tennessee House of Representatives for the next ten years.  Taking a few extra days to publicize the new district lines would have greatly improved the process and plan, and would have enabled me to vote for the plan. The lack of public input on issues of importance that only come around every ten years should always be a great concern." said Rep. Joe Pitts (D-Clarksville). "My focus now will be on creating jobs here in Tennessee and improving the public education system for our students and teachers."


The legislature is charged with drawing new district lines for Tennessee House, Senate and congressional seats every ten years following the national census. Ninety-nine new House districts were approved under the plan, which passed the House Thursday afternoon.
To view the new district lines go to:
www.legislature.state.tn.us/house/committees/redistricting.html
and Click on "statewide map" on left bottom of page
Legislation
"With redistricting out of the way I plan to start working on legislation, which must be filed by the first week of February," Pitts said. "Senator Barnes and I will continue to press for passage of allowing trailing military spouses to collect unemployment compensation if they are forced to leave their job due to their spouse's change of duty station."
 
In the coming weeks, we will discuss legislation we are sponsoring for the year. For more information please call my office at 615.741.2043
Sections
News
Topics
Joe Pitts, Nashville TN, Tennessee General Assembly, Tennessee House of Representatives, Tennessee Senate