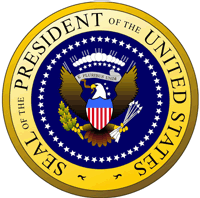 Clarksville, TN – On January 24th, 2012 Clarksville For Obama, the grass roots organization for the re-election of President Barack Obama will host a State of the Union Watch Party at the New South Coffee Company Restaurant/Café, 110 Franklin Street Clarksville, TN starting at 7:00pm.

Come watch the State of the Union Address and meet other supporters for the 2012 re-election of President Obama. Learn how you can contribute to our efforts to re-elect President Obama. To top off the evening we will cheer on our President as he delivers the 2012 State of the Union Address.

In the past, President Obama's State of the Union address has been a plan for the year ahead and the priorities outlined in those speeches have led to many of this administration's accomplishments.

We're getting together in our neighborhood to watch the 2012 State of the Union Address, celebrate our work so far, and to plan out the next couple of months in our area.

We have a lot of work to do, but working together, we can build teams in our community to stand with our President and other Democrats. Now, more than ever, your voice is needed to determine our country's future.

Please RSVP at this link for all updates and campaign information!

https://my.barackobama.com/page/event/detail/stateoftheunionwatchparty/gpp84c

This event is open to the public.



Sections
News
Topics
Barack Obama, City of Clarksville TN, clarksville for obama, Clarksville TN, Montgomery County Democratic Party, Montgomery County TN, New South Coffee Company, state of the union address