Woman arrested for 10 Counts of Contributing to Delinquency

Clarksville, TN – On February 11th, 2012, around 10:00pm, Clarksville Police officers responded to a call in the area of Buchanon Drive in reference to illegal parking.
The investigation lead officers to 1420 Buchanon Drive, where contact was made with the homeowner Stacy Renee Martin. Officers also found approximately 30 other people inside of the residence.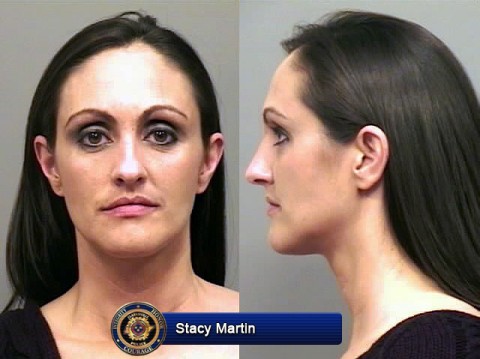 Through the course of the investigation, it was found that there were male and female juveniles inside of the residence, between the ages of 15 and 17, under the influence of alcohol and/or drugs. There were several open alcohol containers found in the area where the juveniles were located.
Additionally, officers noticed there were gang symbols inside of the residence for the Gangster Disciples and a local street gang.
Stacy Martin was taken into custody and charged with ten counts of contributng to deliquency of a minor.
Stacy Martin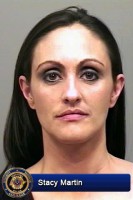 Name: Stacy Renee Martin (W/F)
DOB: 5/28/70
Given Address: 1420 Buchanon Drive, Clarksville, TN
Arresting Officer: Jeffrey Danault
Charged With: Ten Counts of Contributing to Deliquency
Booked Into: Montgomery County Jail
Bond: $5,000.