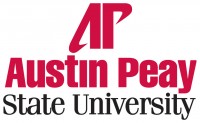 Clarksville, TN – An Austin Peay State University art professor will discuss her three-week residency in Tanzania as part of the next Provost Lecture Series session at APSU.
Cynthia Marsh, professor of art, will speak at 3:00pm, Thursday, February 16th in the Morgan University Center, Room 303. The event is free and open to the public.
The title of her talk is "Mambo Poa – A Cultural Exchange in Tanzania."
Marsh will share details of her residency at Warm Heart Papermaking Studio in Arusha, Tanzania. She worked with Seppo Hallavainio, founder of Warm Heart, and the Twiga Women's Initiative to craft handmade paper from indigenous plant fibers using ancient and sustainable technologies.
Short narratives written by the Twiga Mamas were then printed (in Swahili) on the handmade paper using wood type transported to Africa from the APSU Goldsmith Rare Type Collection. The presentation will include a hands-on printing and/or papermaking demonstration.
A narrative artist, Marsh uses large, hand-carved wood letters to begin a conversation that takes form in books, broadsides and printed environments. As the director of APSU's Goldsmith Press & Rare Type Collection, she invites people in the Clarksville community to express their opinions and tell their stories using the vast collection of wood type. The Goldsmith Press has received numerous local, regional and federal grants to support its creative work.
For 18 years, before moving to Clarksville, Marsh operated a successful freelance illustration and print workshop (Studio One Eye Open) in Los Angeles, CA. She served as a professor of print and design at California State University, Northridge (1976-1992), chair of the communication arts department at Otis College of Art + Design (1992-1995) and as chair of the APSU Department of Art (1995-2003). Her work has won a number of awards and has been featured in publications in the U.S., Great Britain and Japan.
Other sessions in the Provost Lecture Series also are planned for the academic year. All sessions are from 3:00pm-4:30pm in the MUC, Room 303 (unless noted otherwise) and include the following:
February 23rd: Dr. Christine Mathenge, associate professor of geology
March 1st: Dr. Robert Shelton, associate professor of chemistry
March 15th, MUC 307: Dr. Allyn Smith, associate professor of physics
March 22nd: Dr. Sharon Mabry, professor of music
March 29th: Dr. Cameron Sutt, assistant professor of history
April 5th: Mark DeYoung, assistant professor of art
April 12th: Dr. Tim Winters, professor of English
April 19th, MUC 103: Dr. Jeffrey Wood, professor of music
The Provost Lecture Series seeks to foster a spirit of intellectual and scholarly inquiry among faculty, staff and students. The program will be used as a platform for APSU faculty members who are recent recipients of provost summer grants, who have been awarded faculty development leaves and who have engaged in recent scholarly inquiry during sabbatical leaves.
APSU faculty members with recent research of acclaim also will be given a platform within this series. In addition, other faculty members of local or widespread renown will be invited to lecture within this series.
For more information about the Provost Lecture Series, call Dr. Brian Johnson, assistant vice president of academic affairs at APSU, at 931.221.7992 or email him at .