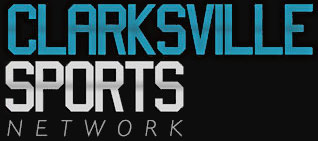 Clarksville, TN – The improbable run continues and for Clarksville High School Boys Basketball it means a second straight trip to the Class AAA State Basketball Tournament.
The Wildcats accomplished that goal with their 74-69 overtime win over Hunters Lane in their Sectional Game Monday night at Clarksville High School's William Workman Gym.
The victory advances Clarksville High (22-11) to the quarterfinal round in the State Tournament that begins on March 14th at 5:00pm. The Wildcats could play at 5:00pm or 6:45pm on March 14th or open the next day on March 15th at either 10:00am or 11:45am at Middle Tennessee State University's Murphy Center.
And it makes it a rare double dip for a high school in Montgomery County because for the second straight year both of Clarksville High's boys and girls basketball teams have made it to the State finals. The Lady Wildcats are on their third consecutive trip and will play Memphis Central in a first-round game Thursday at 10:00am.
"We really haven't mentioned the word State yet," CHS coach Ted Young said. "We probably won't until Tuesday at noon when we're practicing over at Austin Peay and everyone else is sleeping in. Class AAA is so good. Once you hit the Region Tournament, you don't play any slouches, because everyone is so good in region play. That team (Hunters Lane) has been ranked all year in the state and won 28 games for a reason. They showed it out there with a lot of gusto. Watching film, I thought we had a slim to marginal chance to win. They just looked so good. What we preached to our guys was make them shoot the bad shot, but not let them get a rebound for an easy shot. I thought our defensive rebounding, and especially in the first half, was outstanding. It's one of the best I've ever had a team have."
Clarksville High was led by Anthony Hightower's 21 points, Daijon Williams' 20 points and Drake Young's 11.
And had the ball bounced a little differently for Clarksville High, they might have won it in regulation. But Hightower missed two free throws with .3 seconds left on the clock. The senior never felt like he lost the game for Clarksville High and in a poignant moment the student body began chanting, "We love Scooter!", "We love Scooter!" at the beginning of overtime.
"I had faith in my team that we would get up and win it in overtime," Hightower said. "There were a little bit of nerves in there, but we came through."
Said Young, "That sea of white in the stands, our student body, started chanting, "We love Scooter!", "We love Scooter!" and I know that helped. I just looked at him and told him the pouting was over, because we've got four minutes to go and you're going to make another big play and hit got a run-out and hit two big free throws for us."
In fact, Clarksville High jumped out to a quick 64-58 lead with 2:03 left in overtime thanks to two free throws Hightower hit with 3:26 to go, the two freebies Williams drained with 2:36 to go and a lay up Hightower rolled in with 2:03 to play.
"I admit we were a little nervous," Williams said. "But I knew we had it in us because we were on our home court. We just came out and fought hard, played good defense and got the win at the end by knocking down our free throws."
The Wildcats actually made 12-of-16 from the charity stripe in the overtime period and three of the biggest were the one Williams hit with 26.4 seconds left, a second one that Eric Holmes made and a final one Chase Knott sank that put Clarksville High up 74-67 with eight seconds to play.
Those free throws answered a 3-pointer Hunters Lane's Billy Hughes hit that cut it to 71-67 with 27.8 seconds to go.
Hunters Lane (28-4) made it the final on Issac Harris' lay up with .6 seconds left.
Hunters Lane was led by Hughes' game-high 28 points and Devonta Odem's 10.
Box Score
Clarksville High 74, Hunters Lane 69
| Box Score | 1 | 2 | 3 | 4 | OT | FINAL |
| --- | --- | --- | --- | --- | --- | --- |
| Hunters Lane | 6 | 20 | 20 | 12 | 11 | — 69 |
| Clarksville High School | 12 | 20 | 11 | 15 | 16 | — 74 |
Clarksville High 74
| Player | Points | FGs | 3pts | FTs |
| --- | --- | --- | --- | --- |
| Anthony Hightower | 21 | 0 | 1 | 0 |
| Eric Holmes | 11 | 0 | 0 | 0 |
| Chase Knott | 8 | 0 | 1 | 0 |
| Daijon Williams | 21 | 0 | 3 | 0 |
| Tevin MajorDrake Young | 77 | 00 | 00 | 00 |
Hunters Lane 69
| Player | Points | FGs | 3pts | FTs |
| --- | --- | --- | --- | --- |
| Howard Cliffe | 4 | 0 | 0 | 0 |
| Stephen Daniel | 5 | 0 | 1 | 0 |
| Isaac Harris | 5 | 0 | 1 | 0 |
| Billy Hughes | 28 | 0 | 2 | 0 |
| Darrious Kinnard | 2 | 0 | 0 | 0 |
| Devonta Odem | 10 | 0 | 0 | 0 |
| Antonio Head | 13 | 0 | 0 | 0 |
| Javon Warfield | 22 | 0 | | 0 |