Austin Peay Men's Baseball hosting Riverview Inn Challenge
Friday-Sunday,  March 9th-11th, 2012
Clarksville, TN | Raymond C. Hand Park (777)

Clarksville, TN – Austin Peay's baseball team will put a four game win streak on the line when it hosts the Riverview Inn Challenge, Friday-Sunday, at Raymond C. Hand Park. The Govs will host Northern Illinois, Dayton and Arkansas State in the round-robin event. Austin Peay will play the afternoon contest each day which will be preceded by an 11:00am contest.
Austin Peay swept last weekend's Riverview Inn Classic, downing Youngstown State (8-2), Iowa (4-3) and Akron (14-4), before hitting the road and winning its first midweek outing, 7-1, at Alabama A&M, Tuesday. Third baseman Greg Bachman was named College Sports Madness Player of the Week and then became the 11th Govs hitter to record 200 career hits with an eighth-inning single at Alabama A&M.
Bachman and designated hitter John Clinard each bring a seven-game hit streak into this weekend's action. During the four-game win streak catcher P.J. Torres leads the team with a .455 (5-of-11) batting average. Bachman  is close behind with a .450 (9-of-20) average and 5 RBI.
Catcher Matt Wollenzin notched his season's first home run at Alabama A&M. Game 1 starter Ryan Quick recorded his season's first victory in the Govs 8-2 win against Youngstown State, he lowered his season ERA to 2.50 in the win. Game 3 starter Casey Delgado picked up his team-leading second win behind the Govs season-best 14-run output against Akron.
The Govs bullpen has allowed 3 runs in 15.1 innings during the win streak, striking out 22 batters. Austin Peay has outscored opponents 10-1 in the eighth inning and beyond and is 4-0 when leading or tied after seven innings. Austin Peay was picked to finish first in the OVC's preseason poll. Four Governors were selected to the league's preseason team – Toney, Harper, senior outfielder Michael Blanchard and sophomore second baseman Jordan Hankins.
Austin Peay returns 7 of its 8 defensive starters from last season.
Mr. 200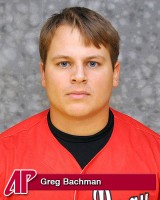 Senior Greg Bachman recorded his 200th career hit with an 8th-inning single at Alabama A&M, March 6th. He joined a group of 11 Govs to reach that milestone in the long history of the program.
He is the first Austin Peay player to reach the milestone since Jared Walker (245 career hits) and Chris Hyde (222) each recorded their 200th hit in 2005. Current Los Angeles Dodgers catcher A.J. Ellis holds Austin Peay's hits record with 263 base-knocks during his career.
Camouflage Cap For The Win
Austin Peay debuted its new Camouflage Cap in its March 4th contest against Akron. A homage to those who serve in the U.S. Armed Forces, the Govs will wear the cap for every home Sunday contest the rest of the season.
The cap got off to a good start, as the Govs broke out for a season-high 14 runs in a win against the Zips.
The Tournament Field
Northern Illinois (0-11)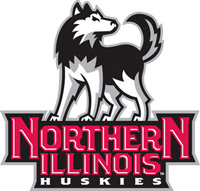 The Huskies visit Clarksville seeking their season's first victory • NIU has played four of its 11 games against nationally-ranked opponents, including losses to No. 11 Arizona State and No. 24 Oregon State last weekend at the Coca Cola Classic in Surprise, AZ.
Third baseman Alex Klonowski (.261 BA) and center fielder Jamison Wells (.250 BA) lead the Huskies with 12 hits each, Klonowski leading the squad with 8 RBI • Right-handed pitcher Jake Hermsen battled for 7.2 innings against nationally-ranked Arizona State last Friday, striking out eight but left with the score knotted at 3-3.
Dayton (2-8)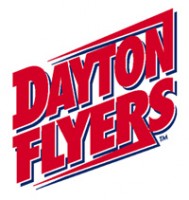 The Flyers return to Tennessee after losing two games of a three-game series at Tennessee Tech last weekend followed by a loss at Butler, Tuesday • UD lost the opener (5-2) and finale (9-8) in Cookeville but picked off the middle game, 3-9.
First baseman A.J. Ryan leads Dayton's offense with a .429 batting average (12-of-28) • Center fielder Bobby Glover is the Flyers big bat with 15 hits, 7 extra-base knocks and a team-best 13 RBI • Right-handed pitcher Mike Hauschild leads the team with a 3.27 ERA and 1-1 record with 12 strikeouts in 22 innings.
Arkansas State (7-6)
The Red Wolves will bring a two-game losing streak to Clarksville after dropping a pair of midweek contests to OVC member SIU Edwardsville • ASU does have a win against OVC member Murray State this season • Three Red Wolves regulars are batting above .300 this season.
Left fielder Logan Uxa leads the team with a .310 batting average, including 11 walks (.473 OBP) • Designated hitter Ryan Emery is batting .208 with a team-best 12 RBI • First baseman Zach George is batting .306 with two triples • Projected Sunday starting pitcher Bradley Wallace is 1-1 with a 5.54 ERA, notching 10 strikeouts in 13 innings this season.
Probable Starting Pitchers
Date

Time

Austin Peay Starter

Opponent's Starter

APSU Radio/Internet

Friday
5:00pm
RHP Ryan Quick
RHP Tom Barry
None
vs. Northern Illinois
(RSo., 1-0, 2.50 ERA)
(Sr., 0-2, 9.69 ERA)
Saturday
2:30pm
LHP Zach Toney
RHP Mike Hauschild
None
vs. Dayton
(Sr., 1-1, 3.24 ERA)
(Sr., 1-1, 3.27 ERA)
Sunday
2:30pm
RHP Casey Delgado
RHP Bradley Wallace
None
vs. Akron
(Jr., 1-1, 11.25 ERA)
(So., 1-1, 5.54 ERA)