This is the next in a series of updates regarding legislation filed by Tennessee State Representative Joe Pitts (D-Clarksville) for the second session of the 107th Tennessee General Assembly.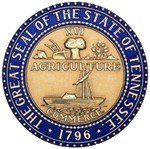 Clarksville, TN – The Tennessee House Education subcommittee heard legislation this week regarding the No Child Left Behind (NCLB) waiver recently granted to the state of Tennessee by the U.S. Department of Education. The waiver would allow Tennessee more flexibility in meeting the needs of public school students across our state.
Tennessee Department of Education Commissioner Kevin Huffman, in testimony before the committee last week, said NCLB law set an impossible standard for public education which would cause 80% of our state's public schools to be considered "failing."
This is a very important step away from our over-reliance on testing and assessment that was the cornerstone of NCLB and a step toward looking at the true measurement of a student's "growth." Students spend an inordinate amount of time preparing for standardized testing that only takes a snapshot of a student's understanding of the material. We should zero in on what we are teaching students and get away from over testing students.
Update
House Bill 2733/Senate Bill 2438 would enhance indecent exposure and stalking to a Class E felony (up to 6 years in prison) if the offender is currently on the Sexual Offender Registry cleared its first in both the House and Senate.  This legislation is scheduled for the Full House Judiciary Committee on Tuesday, March 20th.
"I greatly admire the courage of two young victims of this heinous crime for speaking to the sub committee this week," said Rep Joe Pitts. "The Jackson Police Department is the champion behind this effort to further penalize these offenders."
Update
HOPE Lottery Scholarships for military dependents. House Bill 2743/Senate Bill 2570, sponsored by Rep Joe Pitts and Tennessee Senator Tim Barnes, would authorize students who are Tennessee citizens and dependents of parents in the military to receive HOPE scholarships as long as these students meet residence and academic requirements.
Currently, military dependents, whose parents' "home of record" lies outside of Tennessee, are ineligible for HOPE scholarships. The legislation deletes the current requirement that military parents have a home of record in Tennessee in order for their child to be eligible for a HOPE scholarship.
This legislation cleared another hurdle this week and is scheduled to be heard in the House Finance Sub Committee on March 21st. Special thanks to Freda Willis of Clarksville for her help with this legislation.
Update
Unemployment Compensation for Trailing Military Spouses. House Bill 984/Senate Bill 884 which would allow spouses of military members who leave employment due to military reassignment to qualify for unemployment benefits cleared two hurdles this week by passing out of the Full Finance Committee and the Calendar and Rules Committee.
It is scheduled to be heard on the House Floor on Monday, March 19th.
Update
Special license plate for honorably discharged Iraqi and Afghanistan veterans. House Bill 3214/Senate Bill 2955 also cleared the House Finance Committee and the House Calendar and Rules Committee and is scheduled to be heard on the House Floor on Monday, March 19th.
Reminder
The Tennessee General Assembly is still under heightened computer security so if you do not get a response from your email to me, please call my office at 1.800.449.8366, ext. 12043.
For more information about these bills or other concerns about the state government, please contact our office at 615.741.2043 or email .