Nashville, TN –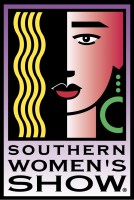 The 26th annual Southern Women's Show is coming to the Nashville Convention Center in Downtown Nashville, Tennessee on April 12th – 15th. The Southern Women's show is the place where women can shop for beautiful jewelry and hip handbags, watch fabulous fashion shows, attend cooking demonstrations and sample gourmet foods, treat themselves to makeovers, and meet celebrity guests!
The signature exhibit at this year's show is Diana, The People's Princess, an exhibition of the life of a royal icon. This 3,000 square foot exhibit honors one of the most influential women in recent history through photographs, video and a selection of her royal dresses. Walk through this moving retrospective of her life, and learn about her childhood, engagement, wedding, humanitarian works and untimely death. "We are excited and honored to bring this museum quality exhibit to the people of Nashville!" said Stacy Abernethy, the Executive Show Manager for the Southern Women's Show.
Among the celebrity guests at this years Southern Women's Show will be Deidre Hall, who played Dr. Marlena Evans on NBC's Days of our Lives; Leeza Gibbon, the host of My Generation AARP's lifestyle show on PBS; Ms. Cheap (aka Mary Hance) has been writing her frugal consumer column in the Tennessean for more than 17 years; Orchid Paulmeier, finalist on The Next Food Network Star, Season 7; Swimwear Designer Carol Wior; Celebrity Chef Charles Mattock; Southern Fried Fitness TV personality Robin Shea; Kristy Villa from The Balancing Act on Lifetime; Singer Bucky Covington; Holly Thompson is an Emmy Award-winning journalist who co-anchors Channel 4 News Today and also hosts Channel 4 News at Noon; Ms. Tennessee Senior Judith Barth; The 7th Fittest Woman in the World Cheryl Brost; Miss United States Ashley Smith; and many more.
For more information visit the show web site at: http://southernshows.com/wna/
Hours
Thursday: 10:00am – 7:00pm
Friday: 10:00am – 8:00pm
Saturday: 10:00am – 7:00pm
Sunday: 11:00am – 6:00pm
Tickets
Admission to the Show AND the Royal Dresses of Diana, the People's Princess

Adults: $15.00 at the Door
Youth: (6-12) $10.00 at the Door
Children under 6: FREE with Paying Adult
Groups (10 or more): $13.00 each (in Advance Only)
Girls Day Out Package: (includes admission, Exhibit, & lunch) $24.00 each (in Advance Only)
Advance Discount Ticket at Kroger: (Available starting the week of March 19th) $13.00 for Adults (no Youth tickets available at Kroger)
Admission to the Show:
Adults: $10.00 at the Door
Youth: (6-12) $5.00 at the Door
Children Under 6: FREE with Paying Adult
Online Advance: $9.00 each
Groups (10 or more): $8.00 each (in Advance Only)
Girls Day Out Package: (includes admission & lunch) $19.00 each (in Advance Only)
Advance Discount Ticket at Kroger: (Available starting the week of March 19th): $8.00 for Adults (no Youth tickets available at Kroger)
You can purchase tickets online at https://southernshows.com/wna/?tickets=1&
Poster