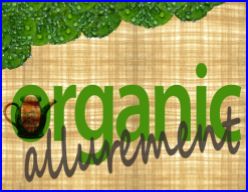 Clarksville, TN – From now until April 11th, 2012, a special art show titled "Organic Allurement" which features Nature Photography and Handmade Ceramics by Austin Peay State University (APSU) art students, Brittney Sparn and Jay Buckler will grace the Austin Peay State University's Morgan University Center Gallery on the 3rd floor. You can view the show from 8:00am – 10:00pm daily. There is no admission cost.
There will also be a Closing Reception on Wednesday, April 11th from 6:00pm – 8:00pm.
Sparn's nature photography gives viewers an alluring and fascinating vantage point of nature's most beautiful sights. Her work features stunning images of flowers, weeds, leaves, birds, bugs and even bees that all reside in our own back yards here in Tennessee. She focuses on capturing the organic beauty of nature that we all often overlook in a detailed and fascinating manner.
Buckler's pottery provides an organic and natural beauty combined with functionality. The one of a kind hand crafted pieces include teapots, pitchers, and bottles. His pottery emphasizes the rich colors of our natural environment, organic lines and attractive shapes. Selections of Buckler's work also include hand braided, organic handles.
The Closing Reception
During the Closing Reception, the artists will be on hand to meet viewers and showcase their work and to answer any questions.
The reception is free and open to the public, everyone is welcome. Refreshments will be available.
For more information, contact Brittney Sparn at
This Media Release Distributed as a Courtesy by the Tennessee Urban Resource Center, Mr. Terry McMoore Director.